Animals
Sad Rescue Pup Suffers From Crushing Anxiety, Until She Finds The Most Unlikely Play Pal
When Samantha Kreisler spotted a lonely pup in the shelter, she knew she'd found her lifelong companion.
But if she wanted to bring the sad-looking pooch home, Samantha would have to face several hurdles.
Firstly, the shelter called the dog "Lady Eczema" because her skin and back legs were terribly infected. Clearing up that condition was Hurdle #1.
But the second hurdle was going to be much tougher…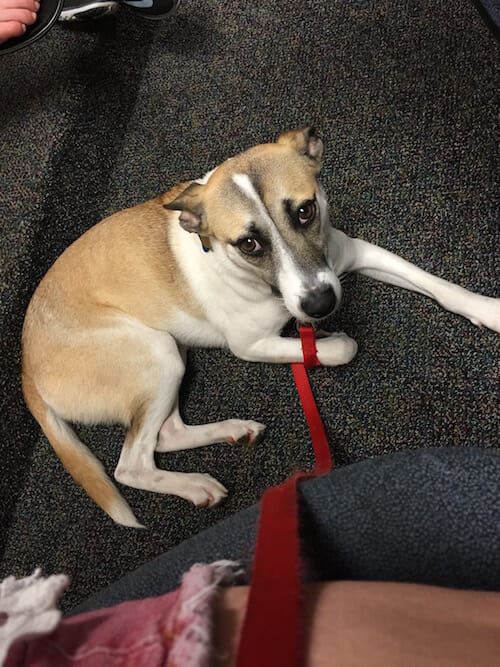 Poor Lady (they dropped the "Eczema" part after she was healed) suffered from severe separation anxiety.
At first, Samantha, who was going for her Masters degree in marine science at the time, was able to bring Lady with her to campus. And everyone loved her.
But when she started her more advanced studies, she couldn't bring Lady to school anymore. And the poor pup couldn't bear to be alone!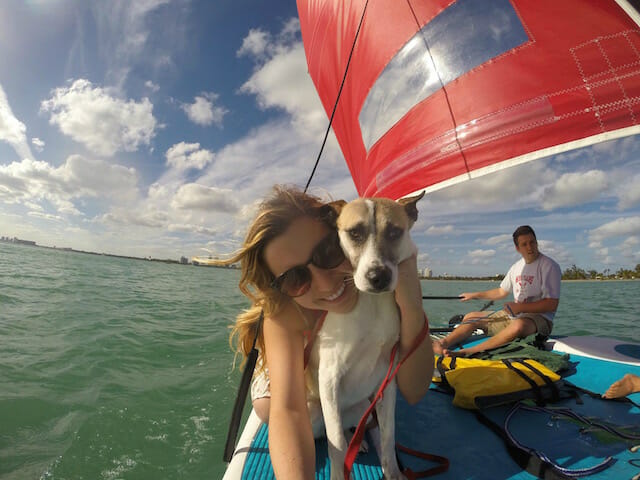 Lady would have terrible reactions to being left alone; she'd vomit, have bad diarrhea, and gnaw on everything in sight.
Samantha concluded that Lady needed a furry friend … and she decided on an unlikely pal for her lonely pup.
A kitty!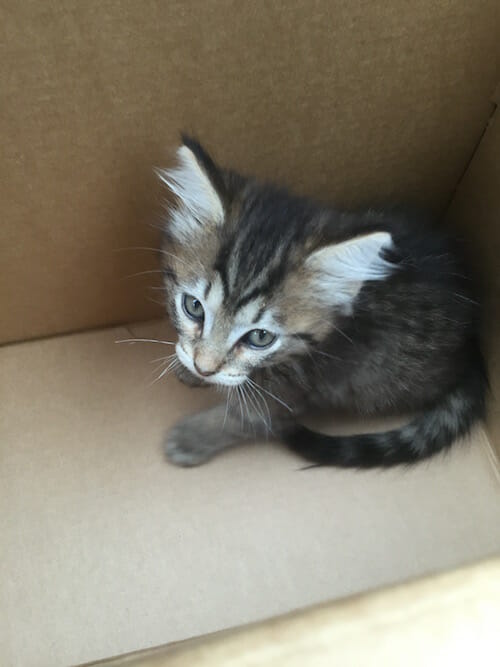 Amazingly enough, it was love at first sight. Lady came on a little strong initially, but it wasn't long before Kitty (formerly named Roo) warmed up to the loving Lady.
Now, they're virtually inseparable, and Kitty has proven to be the perfect medicine for Lady's loneliness.
Said Samantha: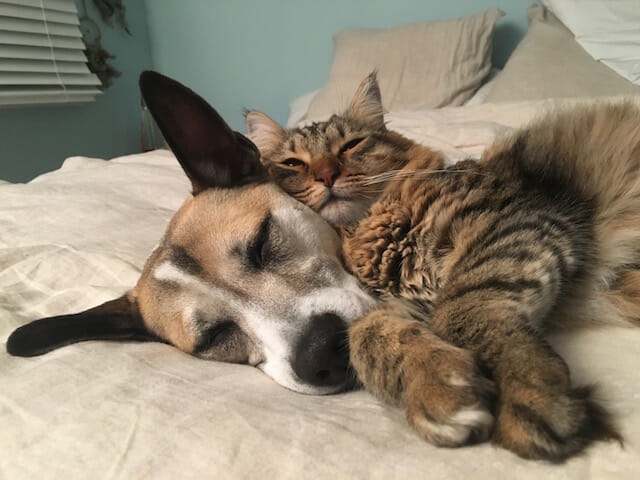 "The cat is a stress reliever for Lady. They don't care that they aren't the same species, they're best friends and sisters.
I think that because they both had lonely starts in life, they're dependent on each other for emotional support and stress release.
Lady has her very own therapy kitty!"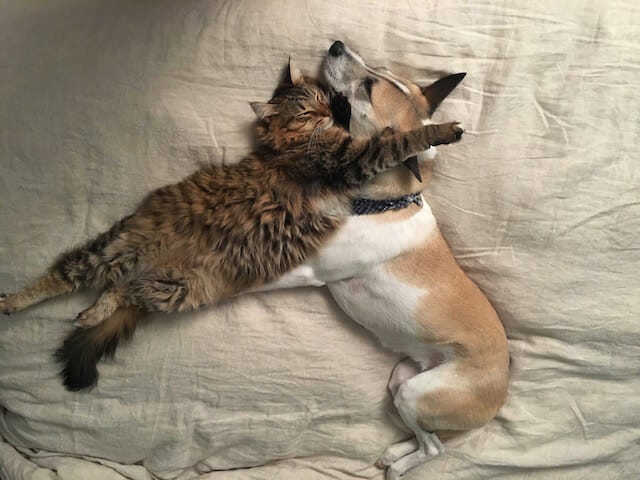 Samantha added that "they do everything together," and they even "wake up and groom each other!"
They're together around the clock, playing and sleeping and generally supporting each other.
How incredible is that?
Just another example of cats and dogs loving each other, so don't believe the myth that these two wonderful pets can't get along! 🙂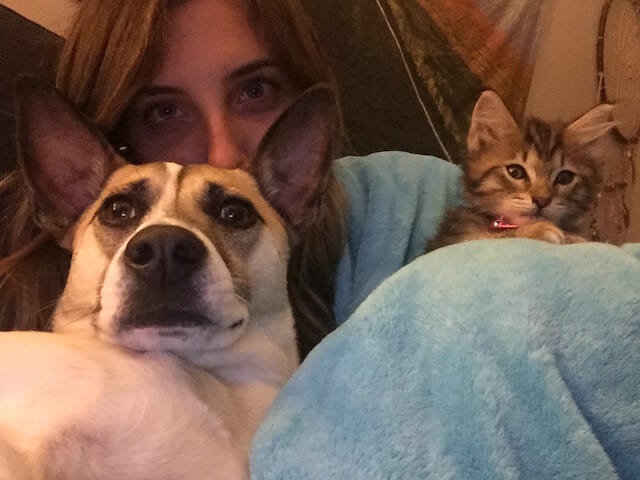 Fine more awesome pics of Lady and Kitty together here!
Source: I Heart Dogs