Animals
Adorable Rescue Pup Is A Little 'Goofy' – He's In Love With A Brick And Won't Let Go
Dogs can be funny creatures occasionally, can't they?
For example, one beautiful rescue pup named Sunny suddenly fell in love with a very unlikely object:
A brick.
Sunny's mom, Ariana Smoak, was just using it temporarily to hold a corner of a rug down, but the curious pooch took an instant liking to it.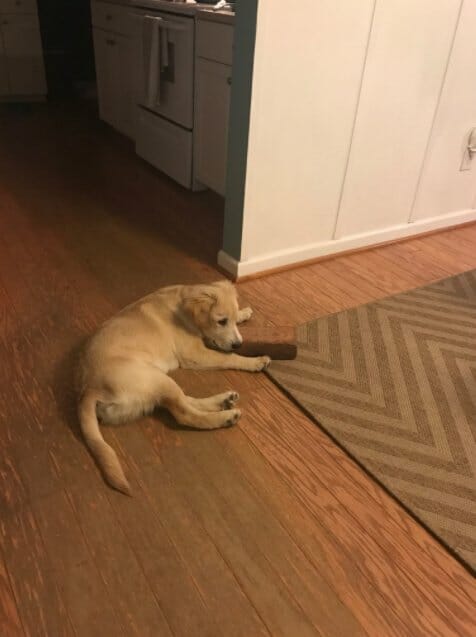 He'd "play" with it as best he could; he'd cuddle with it; he'd even lick it. Ariana and the rest of the family just assumed it was a passing infatuation.
But it really wasn't.
"We just realized as he got bigger and bigger that he would lay with it and found comfort being around it, so we just keep that one on the rug for him," said Ariana.
My mom and I are so used to it being there we don't notice it."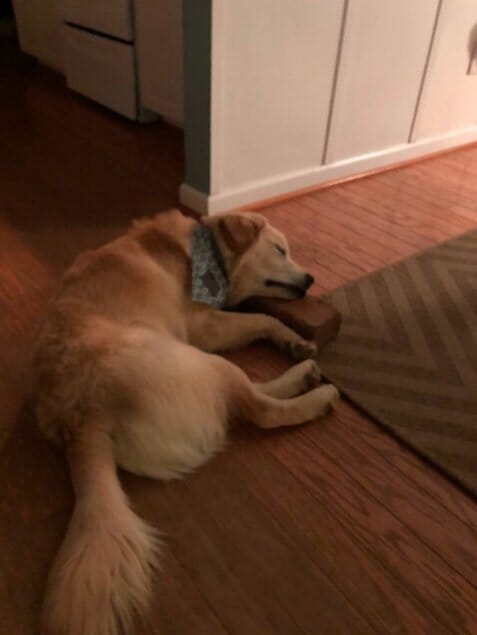 These days, Sunny and his brick pal are inseparable.
They sort of "grew up" together and Ariana says her wonderful pooch is never so happy as when he's hanging out with his best friend.
Of course, he still adores his human protectors as well but there's just something about that brick…
Ariana knew from the first that little Sunny was, as she called it, a little "goofy." The puppy was one of several babies Ariana had rescued years before, in fact.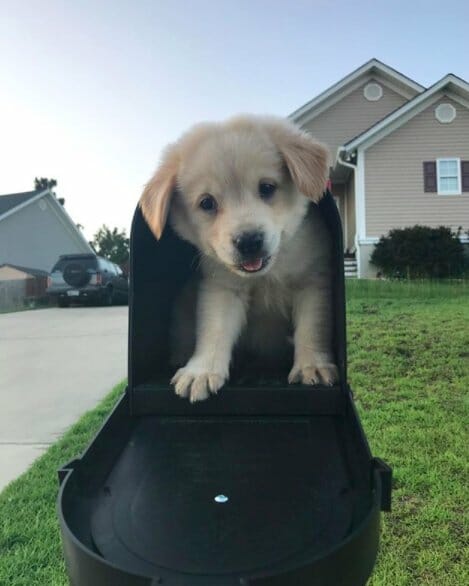 She had found a homeless pup on the side of the street, and she knew she had to help.
And when she saw that the stray dog had a litter of puppies, her heart went out to the helpless little tykes.
The poor things were in bad condition, but Ariana and her mother were able to raise enough money to get them all the medical attention they needed.
After that, they worked to get good homes for every single member of the furry family. …but they just had to keep one.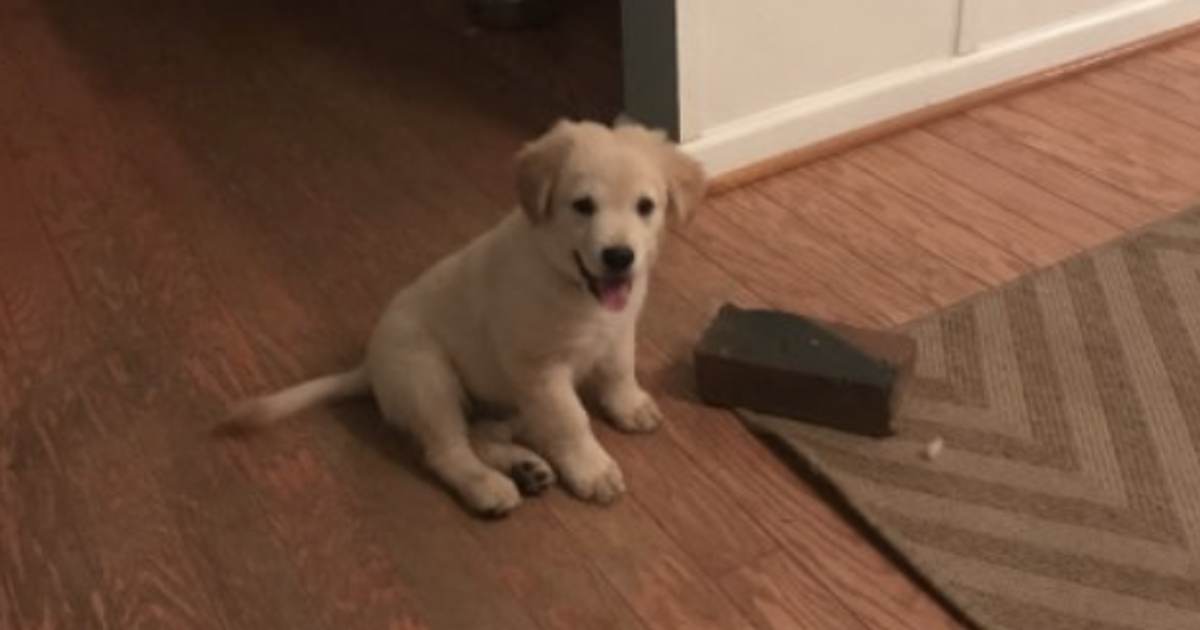 His name was Sunny and Ariana just couldn't bring herself to part with the adorable pup:
"We found homes for everyone but Sunny and we fell in love with him so we ended up keeping him," Smoak told The Dodo.
"I wouldn't change the experience for a thing."
Sunny was a lovable, sociable pooch; he loved everyone … but nobody expected him to love a brick! 😀