Animals
Rescuer Spots Bald Pooch – Vet Looks At The Pup's Skin, And Tears Spring To His Eyes
When you find a stray animal, sometimes you immediately know something is wrong.
…you just don't know exactly what it is.
That was the case when a kind-hearted pedestrian spotted two dogs hanging around outside a dilapidated property.
The pups, named Sheena and Belinda, appeared to be very unhappy and quite ill.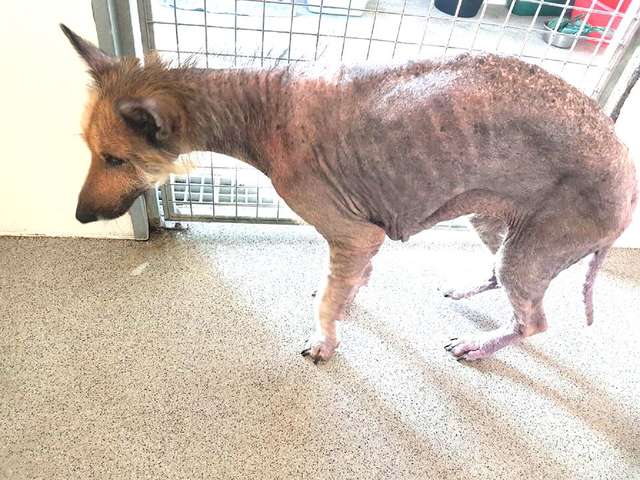 In fact, the pedestrian noticed that both dogs were almost completely bald!
That's when she knew she had to contact the RSPCA, and animal inspector Sara Jordan quickly made her way to the scene.
And what she found just about broke her heart.
Sheena, a German Shepherd, was supposed to have a thick coat of beautiful fur; instead, she only had some fur on her face, and that was about it.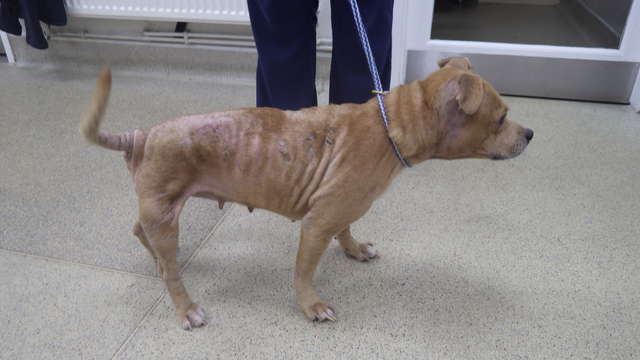 Belinda was in a similar condition, so Sara rushed both dogs to the vet, hoping he could figure out if anything was wrong besides the hair loss.
Well, it didn't take him long. He took one look at the poor pup's skin and confirmed:
Both had severe flea infestations due to being hairless for so long!
Belinda and Sheena got the medical treatment they so desperately needed, while their former owner was arrested and charged with two offenses under the Animal Welfare Act.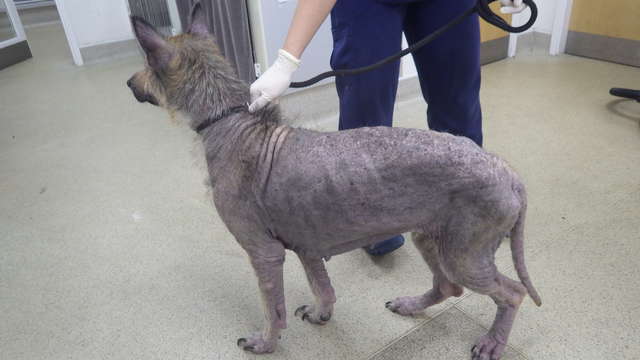 He won't be able to own pets for 10 years, but we think he should suffer an even worse punishment…
Anyway, as for the pups, they were also seriously malnourished and underweight, so their road to recovery was a long one.
But the good news is that both dogs have been sprinting along that recovery path, and Belinda has already found her fur-ever home!
Sheena still needs one but it probably won't be long before a kind soul adopts her.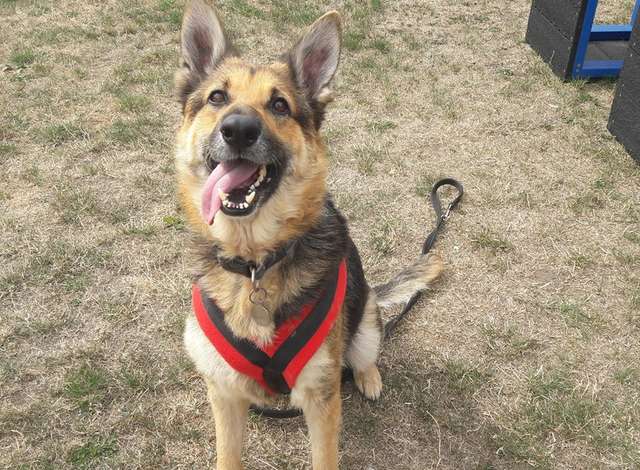 The RSPCA says she's "an absolute sweetheart who loves playing outside and getting lots of treats."
It'd be best if she went to a home without young children or other dogs but otherwise, she'd be great for just about any loving family.
She deserves that much after everything she's been through, wouldn't you agree?