Animals
Rescuers Inch Closer To Hole Under Abandoned House, Peek Inside, Then Start Digging Like Crazy
When you come across animals in need, you do what you can to help.
That's what good people do. They don't turn their backs on dangerous situations, just because humans aren't involved.
After all, sometimes our furry friends really need our help!
In Northwest Detroit on a frigid day back in December of 2017, a resident noticed a dark hole beneath a nearby abandoned house.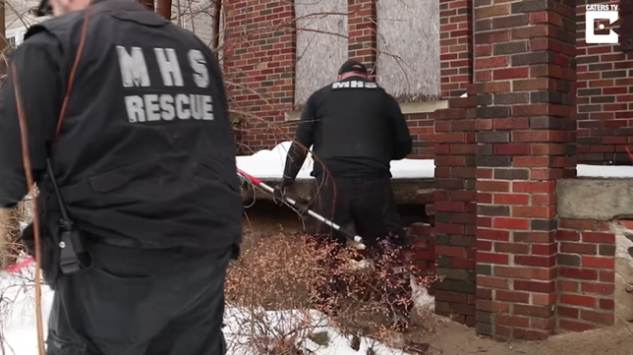 And the strange thing was, he thought he heard noises coming from that hole, so he crept closer and peeked in … and what he saw left him absolutely speechless.
You might think he'd find something unpleasant, like a bunch of rats or a snake, or something like that.
But no, this resident had found a nest of stray puppies desperately clinging to life beneath the crumbling home!
Unfortunately, from where the puppies were situated in their dark haven, the resident couldn't quite free them. So, he did the right thing and called for help.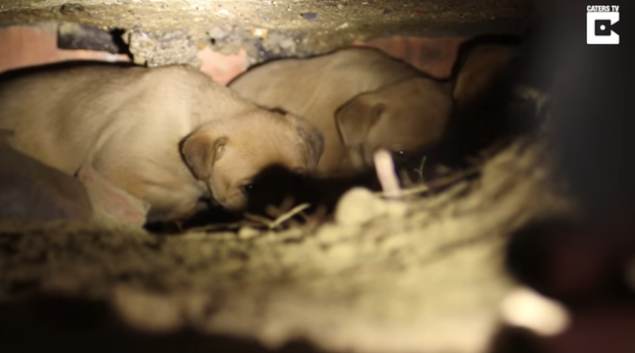 He notified the Michigan Humane Society and they raced to the scene. Said the organization's Communications Manager Anna Chrisman:
"What looks like had happened was that the mom had dug a nest underneath the porch, to make it safe and warm and dry."
When the team arrived, they actually found two more puppies wandering around inside the house, while the rest huddled in that dangerous hole.
The worst part was that as temperatures continued to drop, the puppies were starting to freeze … the rescuers had to act fast!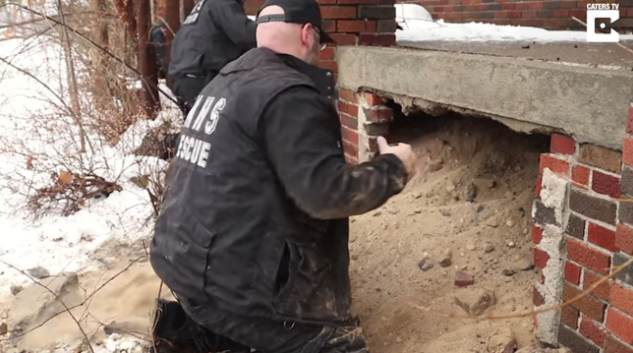 They set to work, digging away at concrete and debris for hours before they could finally reach the terrified pups. At long last, they were able to use snares to lift the poor babies to safety.
All told, there were eight puppies hiding inside; with the two from the house, that made ten puppies total.
And the team's quick and heroic actions saved them all:
"The biggest challenge with this rescue was the crumbling structure of the house—our team had to work for hours just to remove enough debris to gain access to the puppies," Chrisman told Caters News Agency."
"Our team performs rescues just like this every day—they may not be as dramatic or intense, but Michigan Humane Society is on the road 365 days a year, saving lives, and we can't do it without the support of the community."
Three cheers for this dedicated rescue squad! 😀
Source: NTD. TV