Animals
Giant Senior Pup Stranded In The Mud – He's Finally Saved, But Not By A Human
An 11-year-old Great Pyrenees has been missing for two days.
The giant dog – who has the fantastic name of "Puppy" – disappeared when his owners went for a horseback ride in the woods.
Puppy tagged along but unfortunately, owners and pet got separated somewhere along the way.
Try as they might, Puppy's owners just couldn't find her.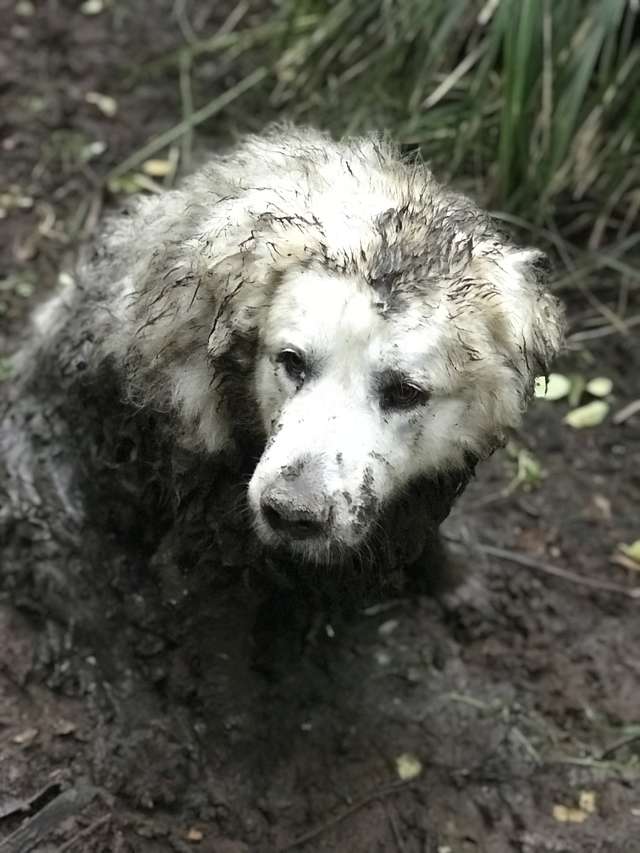 They were starting to lose hope … after all, they were only two people. They needed some help.
But they didn't just call another human for help; they called someone who had a very special search assistant.
Jim Branson is the founder of Useless Bay Sanctuary, a nonprofit dog rescue, and he raised an eager German shepherd named Tino from birth.
And Tino went through search-and-rescue training like a champ!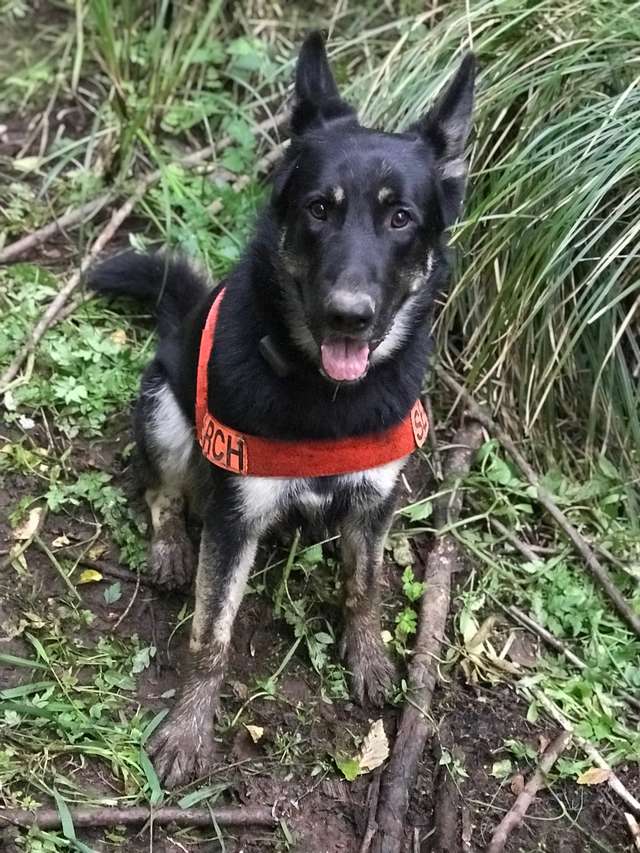 Yes indeed, Tino was a search prodigy, so when Puppy's owners needed help, they called up Jim Branson and he was quickly on the scene … with Tino in tow!
The team returned to the spot where Puppy's owners had lost track of her, and then Jim set Tino to work:
"It took 90 minutes for the owner to locate the point she had last seen Puppy because things look different in twilight.
Once I presented the scent article (some of Puppy's fur from his bed) to Tino, he took off running on the scent trail."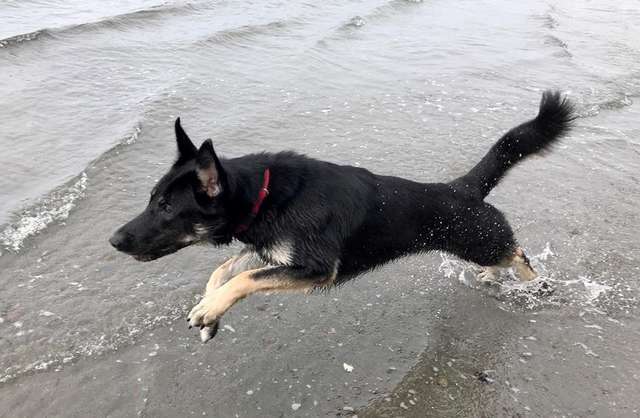 And how long did it take for Tino to find his quarry?
Only 45 minutes!
That's right, a mere 45 minutes after tearing off into the woods, Tino had found Puppy, who was stuck fast in a deep mud pit!
Said Branson: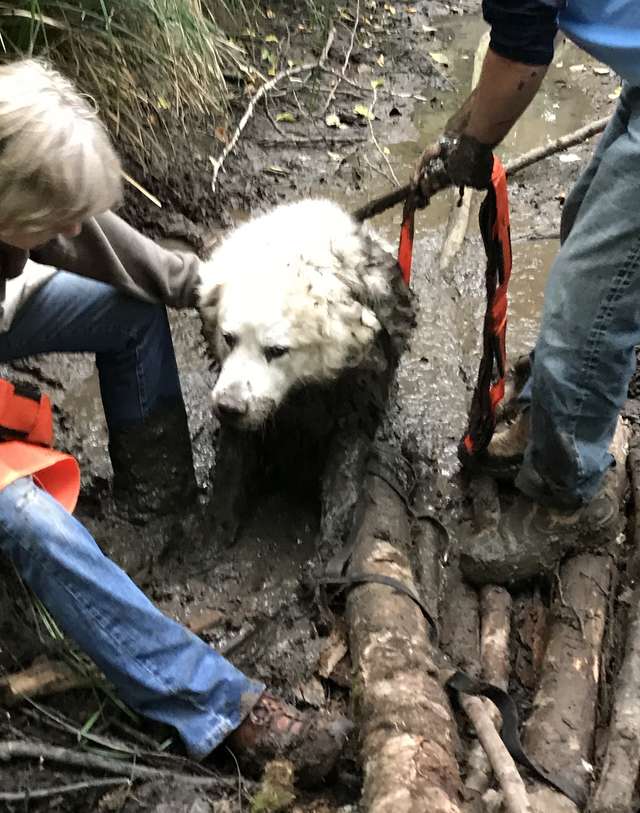 "When we first saw Puppy, it was hard to make sense of what we were seeing because two-thirds of him were submerged in mud.
Tino barked at this strange swamp monster for a bit until he realized it was a dog."
Branson laid branches over the mud so they could approach Puppy, but getting all 150 pounds of the trapped pup free was going to be a challenge.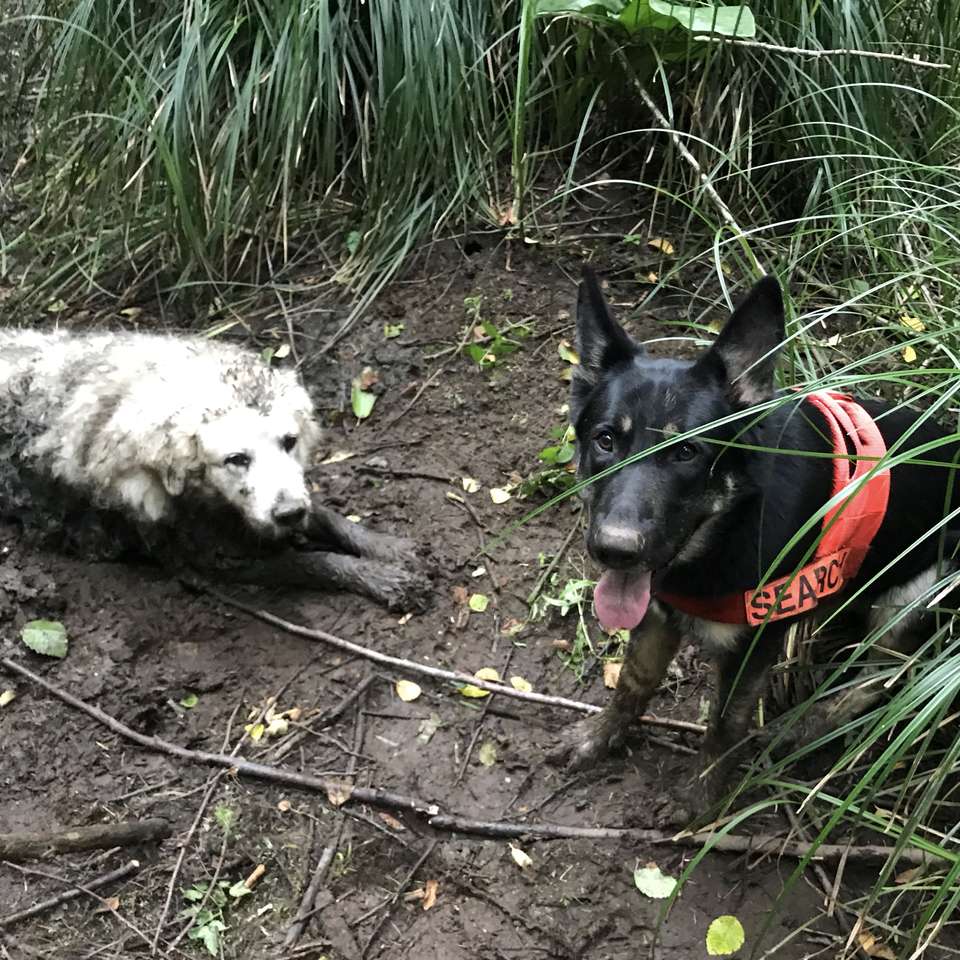 Finally, after attaching a series of ropes and straps to the stranded pooch, everyone was able to haul Puppy to safety.
And all because of Tino's expert nose!
Dogs saving dogs. Now doesn't that just warm your heart? 😉