Animals
Shelter Pup Gets Hundreds Of Adoption Offers After Making A Single Heart-Melting Gesture
All it took was a few seconds on camera, recorded by a heartbroken rescue worker.
And – POOF! – a poor pup that suffered through a terrible experience got another chance at happiness!
Animal lovers know dogs can suffer from intense negative emotions, just like humans.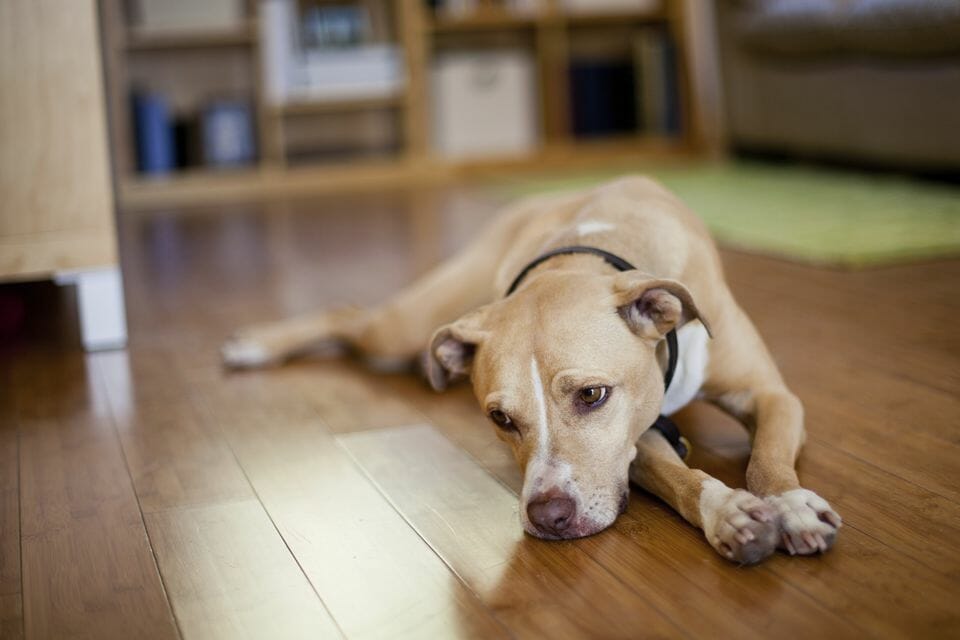 Well, Hunter is a 6-year-old pup that was surrendered to the Houston Humane Society; the family didn't want him because he wasn't getting along with their new puppy.
So, they decided they didn't want poor Hunter.
Of course, Hunter didn't know what was going on until after his family left.
And when he realized what had happened … well, it was just heartbreaking.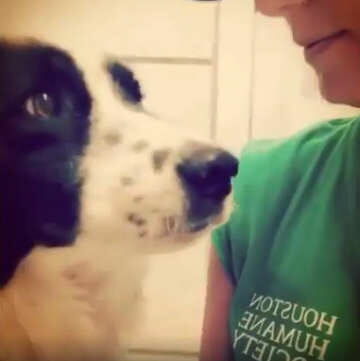 Randi Bertholet has worked with the Humane Society for the past seven years, and she remembers first seeing Hunter at the shelter:
"When I walked up to the kennel, at first I didn't even see a dog in there, until I looked in the corner. I saw him frozen in fear, trying to make himself invisible.
"I immediately sat on the floor, turned away from him, waiting for him to come to me. After a few minutes he cautiously approached me."
At that point, Hunter let it all out: he realized he'd been abandoned, and that sadness was on full display:
Hunter has a forever family! We posted a video so you all can meet them! https://www.facebook.com/78299858970/posts/10156450752778971/UPDATE: Thank you so much to everyone for sharing Hunter's story. At this time, we have a few wonderful applications in for him. As you can imagine, it has been an overwhelming few days for this sweet boy. We are working on scheduling meet and greets to find the best fit for him. We'll give another update over the next few days.One of our volunteers shared this heartbreaking video of Hunter today. He could use some help finding a new family!"Ever wonder what a broken heart looks like? Well there you have it. ???Hunter was surrendered to the shelter yesterday because…ready for it? He didn't get along with their new puppy. Just when I think the human race couldn't disappoint me anymore. I found him in the corner of his kennel, too afraid to move. Sometimes I have to stop walking dogs, and sit on the cold floor (the same cold floor these pups sit on) to give them some comfort that's it's not as scary as they think. If you're interested in adopting sweet Hunter, then head to the @houstonhumane and be this guy's hero. #adoptdontshop #adopthunter #houstonhumanesociety"

Posted by Houston Humane Society on Friday, August 3, 2018
"Ever wonder what a broken heart looks like? Well there you have it."
Randi did what she could to comfort the depressed pup, and his ordeal definitely affected the long-time rescue volunteer:
"I was so heartbroken for him," she said.
"I cried that night while laying in my warm bed with my dogs, thinking about him in there alone and scared."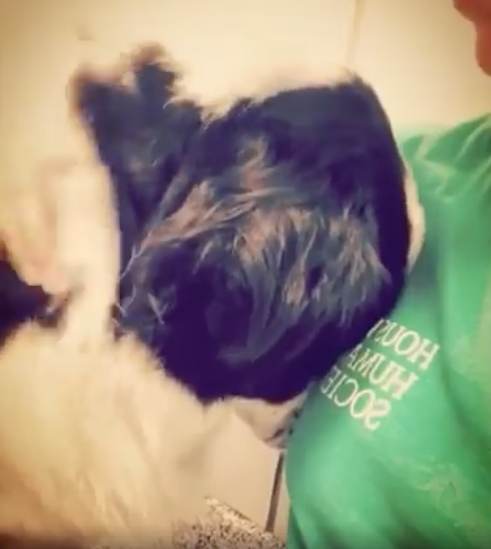 But some good came from that video of a heartbroken dog…
A whole lot of people saw it online and the adoption offers started pouring in! They're really piling up!
It shouldn't be long now before Hunter is with another family, and hopefully one that will never, ever abandon him.
Of all these adoption proposals, you have to assume that one is just perfect for this adorable pooch, right?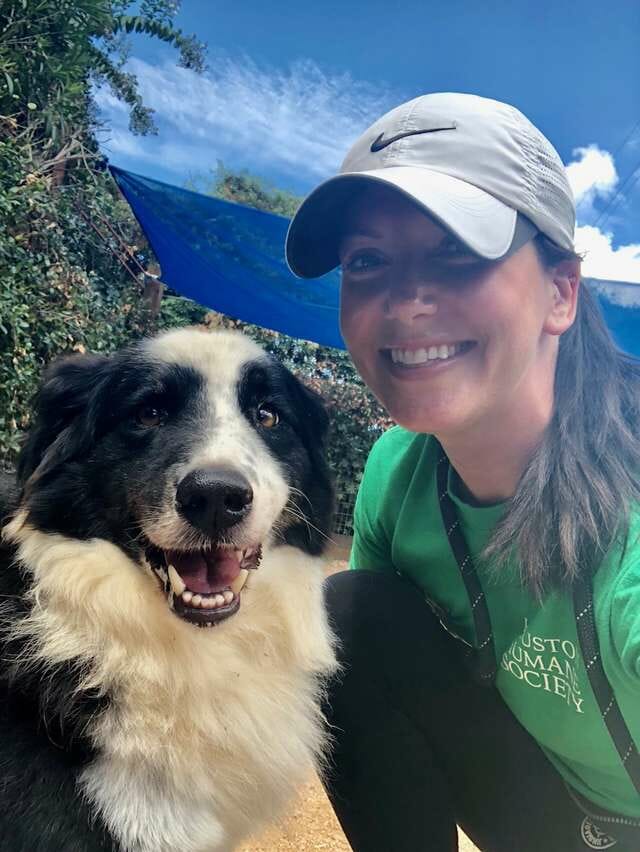 But this always remains a stark possibility in a lot of circumstances, as Randi says:
"I'm hoping this sheds a real light on the reality of what dogs go through when their owners drop them off.
Perhaps it's out of sight, out of mind for them. But I wanted them to see, so it was on their mind.
They all are truly scared, confused, and devastated that the family, life, and home they once had is no more, and they don't know why."
Source: The Dodo