Animals
Strange Dog-Like Creature Shows Up At Shelter, But Nobody Can Figure Out What It Is
When little Blossom appeared at a Los Angeles shelter's doorstep, volunteers were mystified.
It certainly looked like a dog but it was completely bald, and none of the shelter workers could nail down her breed.
Was it even a normal canine? It almost looked a little wild, as if it were a blend of domestic and wild animals…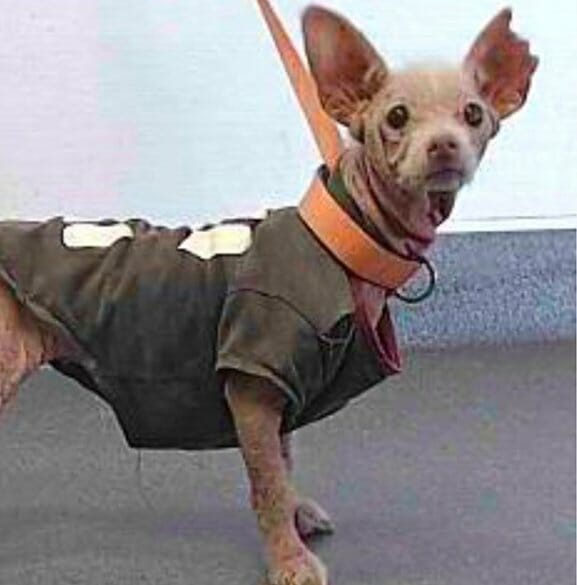 Nobody at the shelter could solve the mystery, and that caused a big problem, because they didn't quite know how to fix poor Blossom's condition.
The baldness and bad skin could be caused by a serious case of mange, scabies, or allergies, but how to know exactly?
On top of which, the odd dog was also suffering from an upper respiratory infection and kennel cough. In this condition, nobody would take a chance on adopting her; there were too many unknowns.
But then Gretchen May saw Blossom's photo online.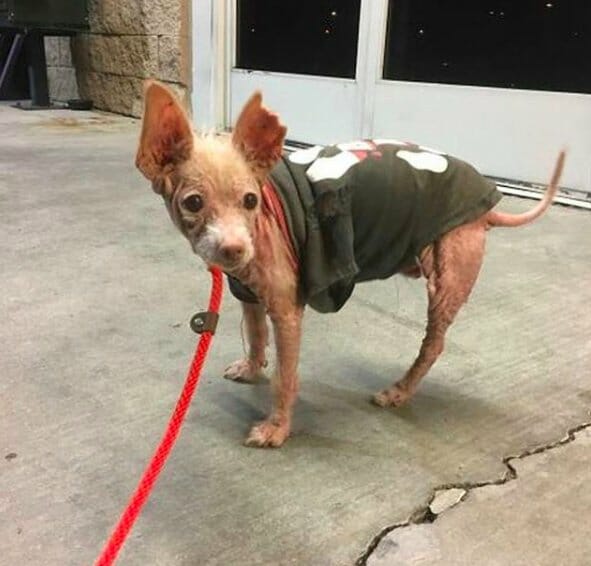 "She just looked so pitiful in the shelter photo, yet so sweet at the same time.
I just felt so bad for her, as itchy and uncomfortable as she was, sitting in the shelter untreated on a stray hold for seven days!
And I wondered who else would be crazy enough to take a chance on such an unknown mess."
Gretchen didn't care, though, and decided to give Blossom a warm, loving home.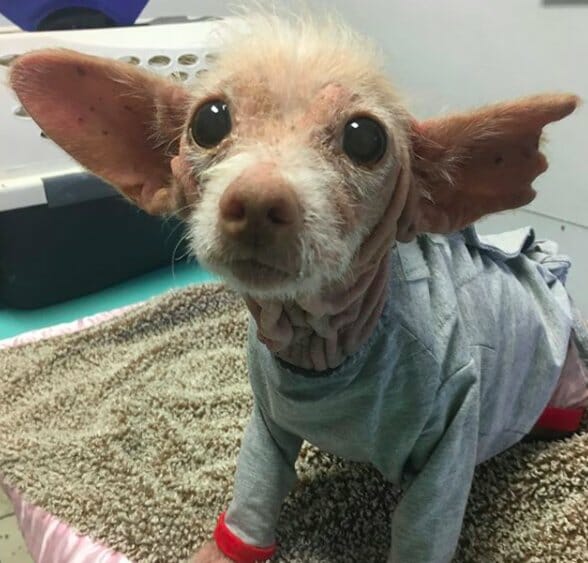 Thankfully, the other issues cleared up with time but the baldness is still prevalent … so in a lot of ways, the mystery as to the pup's breed is still very much unsolved.
Added Gretchen:
"I believe she had hair in the past, but we are not sure if she will regrow it, because her skin is just so soft and areas are still not growing hair/fur.
We suspect she's mostly Chihuahua. But since her fur is longer it is possible she is mixed with a hairless breed or terrier or Maltese.
She is regrowing some hair, but not much."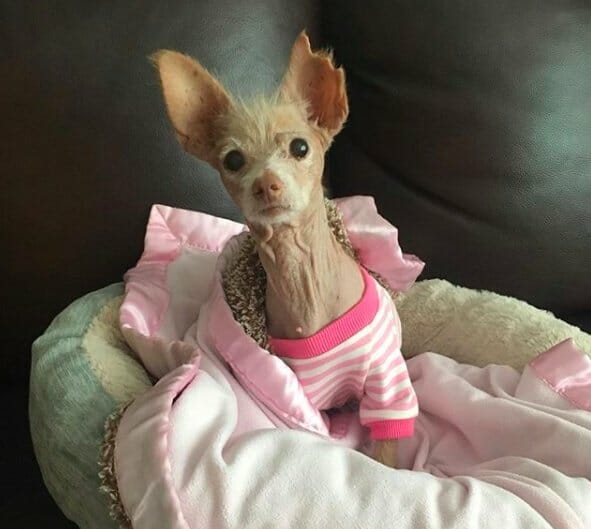 Okay, so Blossom's past is shrouded in darkness but so what?
She now has an incredibly loving mother and no matter what happens, she'll be cared for. And she's an amazing companion as well!
"We are still getting to know her, but she is sweet, calm, loves to be in laps and loves attention," Gretchen finished.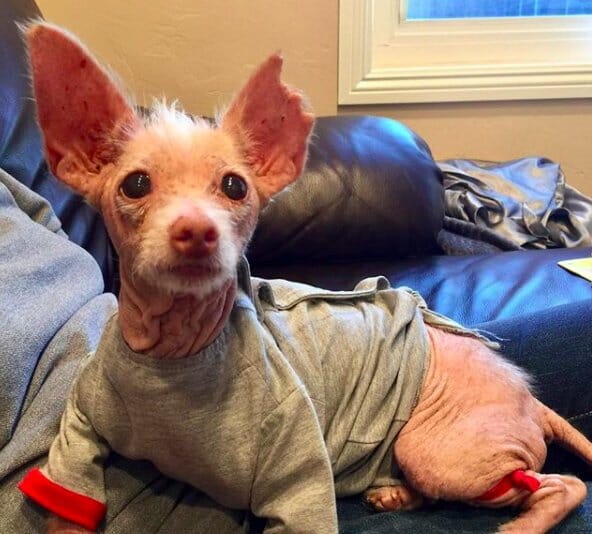 Source: The Dodo