Animals
Tiny Animal Cries For Help – Rescuers Find Her Stuck Between Two Stone Walls, Clinging To Life
Very little creatures can get stuck in the worst places.
In Rotherham, England, rescuers found one particularly terrified animal wedged between … well, a rock and a hard place.
RSPCA Inspector Sandra Dransfield got the call when citizens in a nearby pub heard the muffled, frightened cries of a small animal in distress.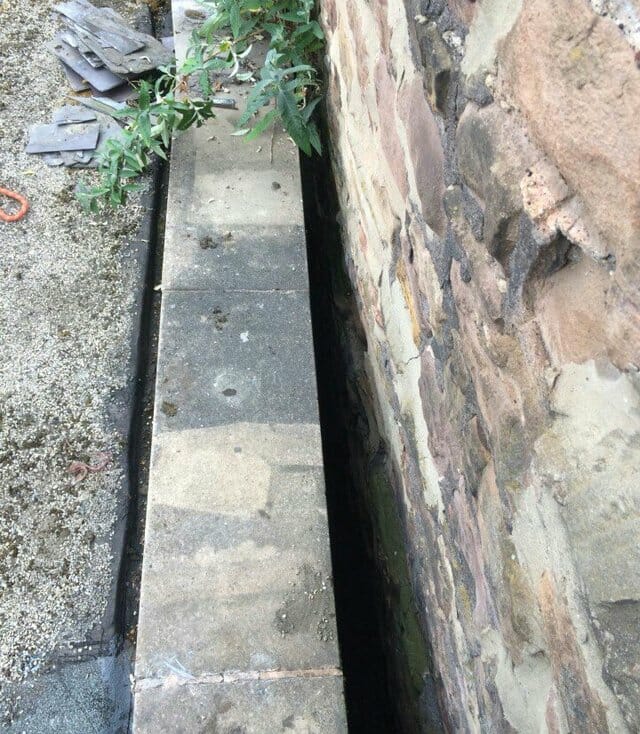 As it turned out, an adorable furry friend was in serious danger and the rescuers needed to act fast.
The desperate cries were coming from a tiny kitten, which had plummeted 16 feet from a rooftop!
Obviously, this wasn't going to be your typical rescue, as Drasfield later explained in a press release: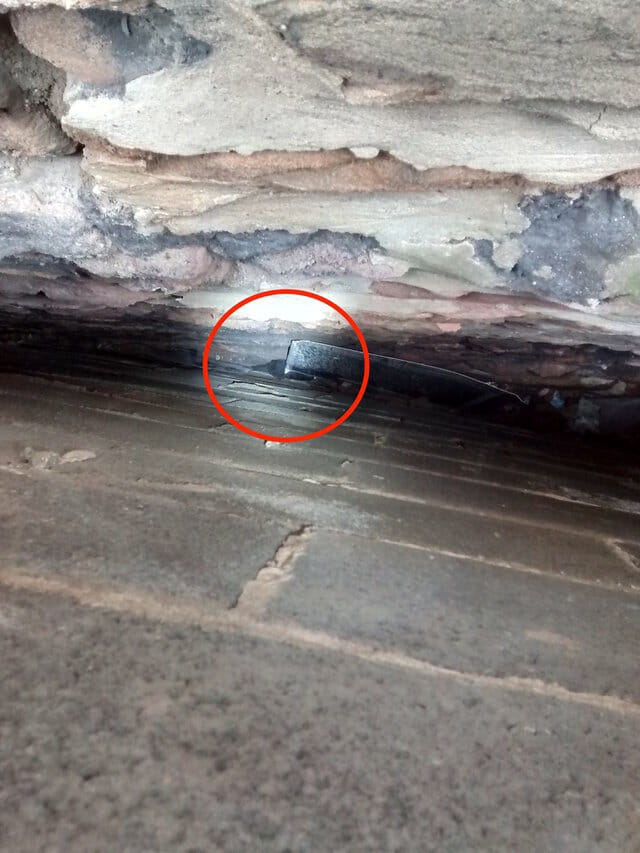 "It was clear that in order to rescue him, we would have to work from the flat roof above and that proved very tricky, due to the huge drop, the narrowness of the gap and the dangerously rough walls.
In addition, because he was probably a feral cat, he was very nervous of humans.
To make matters worse, there was a lot of debris and rubbish at the bottom, and the kitten kept disappearing from sight."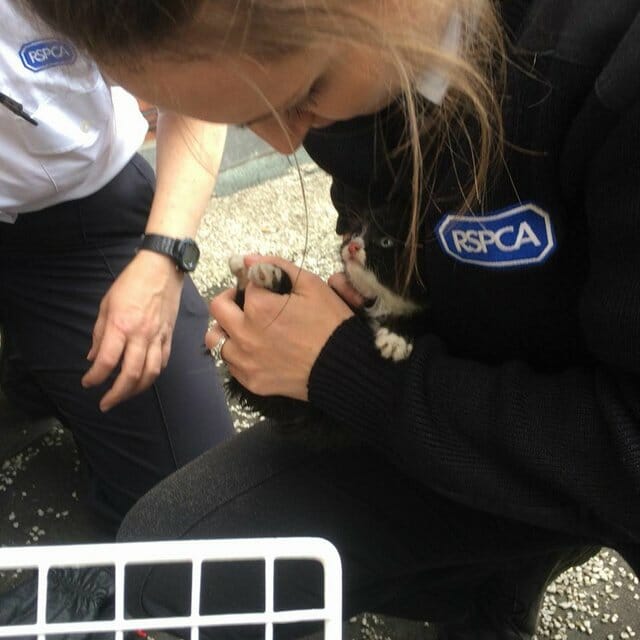 The team used two long poles, one with a net on the end, to reach the petrified kitty.
The only problem was, they weren't quite able to scoop the kitten into the net, so they ended up using a pole with a crook at the end of it.
The kitten was able to grasp the pole and ride out to safety!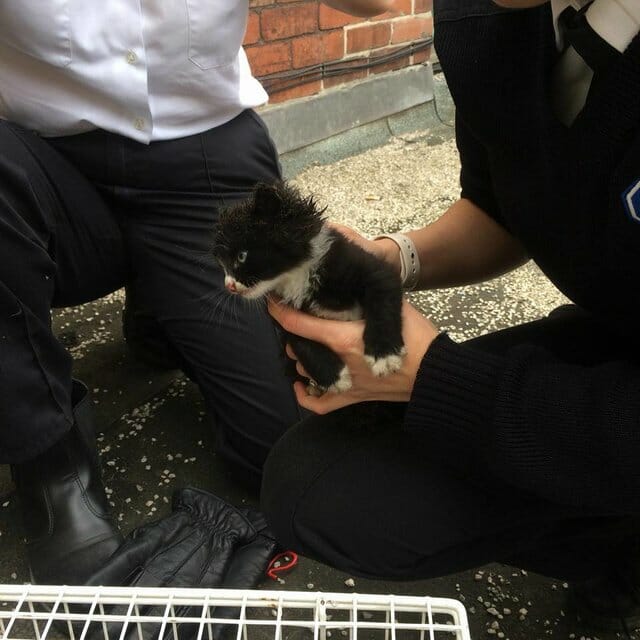 "After a rescue which took more than two hours, we were relieved to be able to bring this little kitten up to safety.
He had a lot of dirt in his eyes and mouth but otherwise seemed unharmed."
Though the kitty, named Turpin, seemed okay, the rescuers took no chances and rushed him off to a nearby vet's office.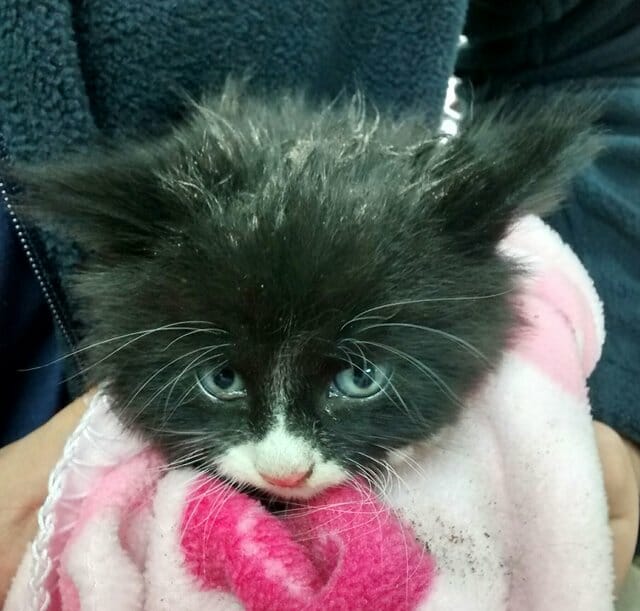 For the time being, Turpin will continue to be monitored, just in case the doctors missed something. Kitty needs time to recover from her harrowing situation, too!
And when she's finally healthy, she'll be available for adoption.
Let's just hope that her new owners keep a close eye on her, because she obviously loves to climb … though she's probably earned a fear of tight spaces now, too! 😉