Animals
Trapped Animal Cries For Help – Woman Realizes It's Coming From Under Newly Poured Cement
An animal-loving citizen heard a trapped creature crying for help, so she went outside and tried to find it.
It seemed obvious that a furry friend was in distress but for some reason, she couldn't locate the source of the cries.
Where was it coming from…?
That's when she remembered that her neighbor, Meike Vielsack, had lost her beloved pet a few weeks earlier, and had been looking for it ever since.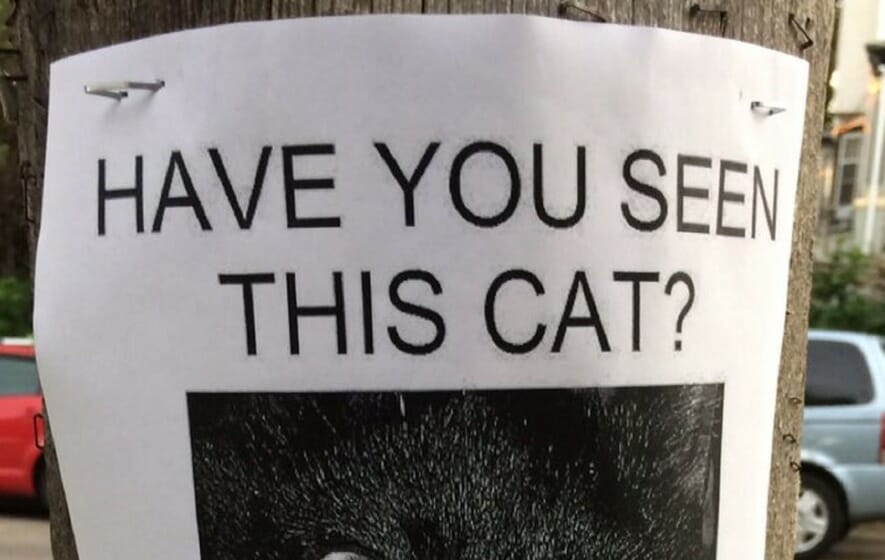 She also remembered seeing flyers around the neighborhood, begging for any news of the lost pet.
Well, this neighbor suddenly realized … the cries she was hearing must be coming from that lost furry friend!
It was a cat, Jimmy, and owner Meike feared she'd never find him. As she told The Dodo: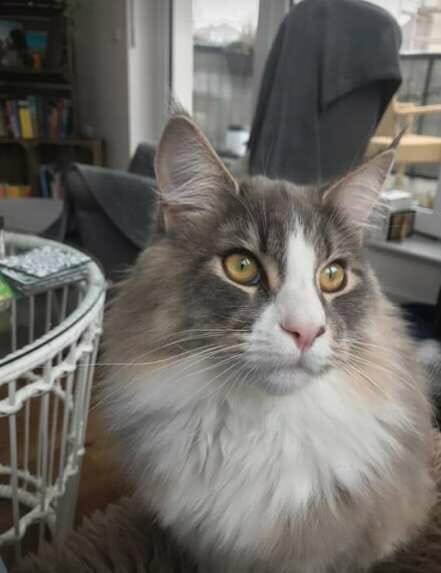 "He's usually outside for no longer than a few hours.
After two days, we started hanging flyers, putting a post on Instagram and asking neighbors whether they could take a look to see if they accidentally locked him in somewhere."
Jimmy hadn't gone far, as Meike's neighbor figured out: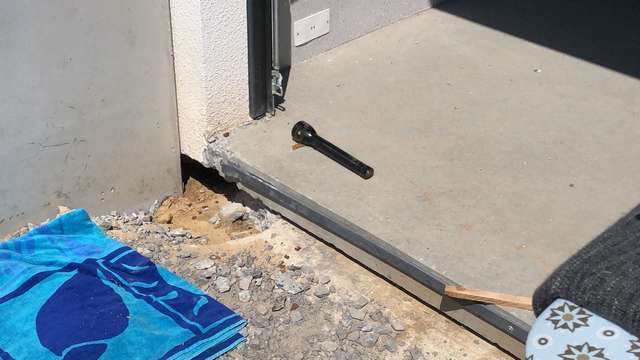 But what a pickle Jimmy was in!
Meike's neighbor had had a new concrete floor installed in the garage, and that's when the neighbor started hearing the desperate meowing.
Crazily enough, it was coming from underneath the newly poured concrete slab!
Jimmy must've somehow squeezed under there before the pouring started, and was now trapped! As Meike said: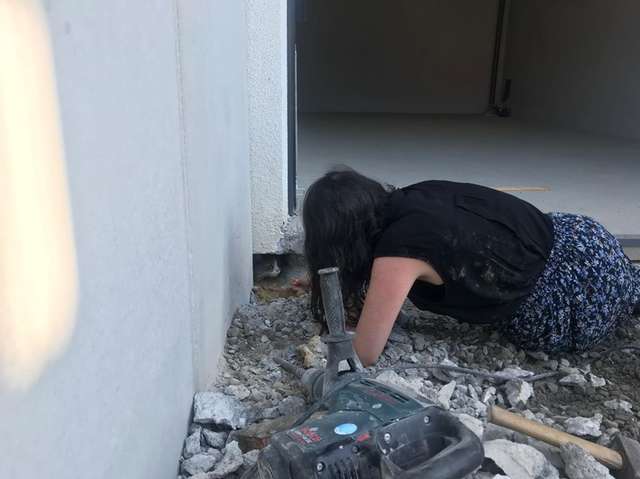 "I was there and he started to meow.
I immediately recognized his voice."
Turns out there's a cavity that runs along the rim of the slab, and that's where Jimmy had been hiding.
The good news is, though, that Jimmy didn't seem to be hurt … but he did need to get out!
Thankfully, it didn't take long to open up a hole in the concrete wide enough for the frightened kitty to escape.
?? #Bretten: Katze Jimmy unter Garage eingesperrt – #Rettungsaktion beinahe geglückt … ??Ein nächtliches Jammern und Jaulen hat in den letzten Tagen Anwohner in der #Kantstraße aufgeschreckt. Die Vermutung, dass die Geräusche von einem Neubau zu hören waren, bestätigte sich, als eine Streife des Polizeireviers Bretten am Montag gegen 23:30 Uhr die Garage des Neubaus absuchte. Tatsächlich stammten die jämmerlichen Laute von einer #Katze. Das Tier befand sich unter der Garage wo es sich vermutlich eingeschlichen hatte und beim Betonieren übersehen wurde. Sie hatte noch Bewegungsfreiheit, konnte sich aber aufgrund eines sehr schmalen Spaltes nicht selbst befreien. Nachdem das Tier mit Futter und Wasser versorgt wurde, konnte in der Nacht keine Lösung zur Befreiung des Tieres gefunden werden. Die Identität des Vierbeiners wurde jedoch geklärt. Es handelt sich um Jimmy eine Maine-Coon, die von ihren Besitzern seit dem 18. Juli schmerzlich #vermisst wurde. Gemeinsam mit dem Bauherrn startete man heute morgen schließlich die #Befreiungsaktion. Diese ist zumindest soweit geglückt, dass umfangreiche Baumaßnahmen mit #Bohrhammer und anderem schweren Gerät zu einer großen Öffnung führten. Allerdings lässt sich das verängstigte Tier immer nur kurz blicken. Nicht einmal die Lockversuche seiner Besitzerin mit feinsten Leckereien oder der Duft der Freiheit, veranlassten Jimmy dazu, sein bisheriges Gefängnis zu räumen. Wenigstens scheint es der Main-Coon-Katze den Umständen entsprechend ganz gut zu gehen. Vermutlich wird sich der Kater früher oder später doch noch dazu entschließen, nicht nur das Näschen herauszustrecken, sondern die neu gewonnene #Freiheit zu genießen. Wir wünschen der süßen Katze und ihrer Besitzerin alles Gute!Euer Social-Media-Team der #Polizei #Karlsruhe

Posted by Polizei Karlsruhe on Tuesday, July 31, 2018
"He was afraid at first but eventually he came out after about 10 hours of waiting," Vielsack said.
"I was really scared that I would have to watch him die in there."
Jimmy certainly didn't die, though; he got out and now he's safe and sound!
And though he's probably still recovering from his dark ordeal, at least he looks okay now, right? 😉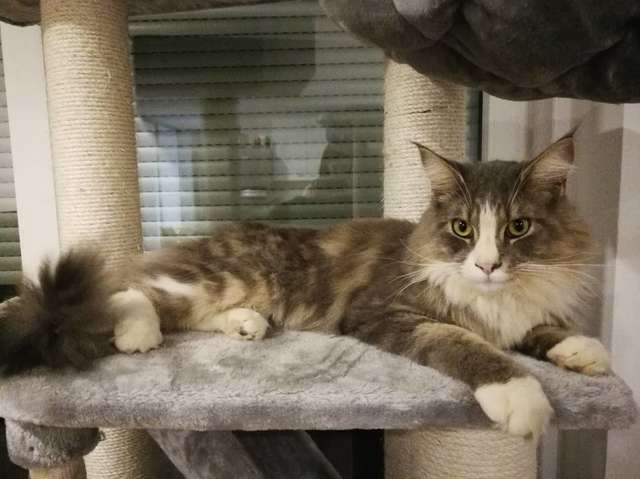 Source: The Dodo