Animals
Two Dogs Trapped In A Sweltering Car – It's Locked, So The Cops Execute Plan B
It was one of the hottest days of the year in York City, England.
On June 25, temperatures were soaring and everyone was trying to stay cool. That went double for our furry friends.
But unfortunately, some four-legged creatures aren't blessed with caring, loving owners.
York City Center police officers got a call that two dogs were trapped inside a blazing hot car, and the owner wasn't anywhere in sight.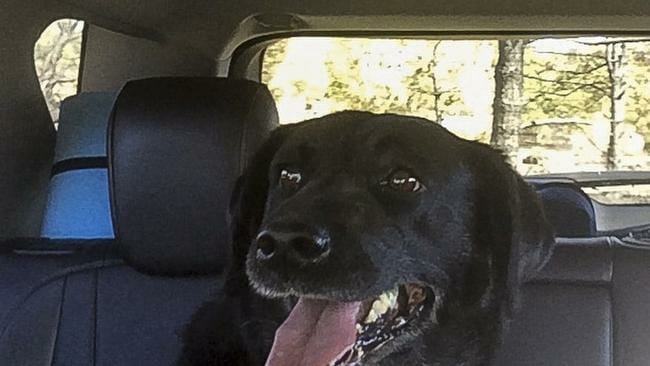 Nobody knew how long the owner had been gone, but it was obvious that both dogs – adorable Labradors – were suffering.
How much longer could the poor pooches last inside that baking metal oven…?
Well, the cops found the doors locked and they couldn't immediately locate the negligent owner. So, they made a snap decision:
They knew the pups wouldn't last much longer, and they had to do something drastic…
#PC1810 and PCSO 3680 have just rescued two dogs from a vehicle where the owners had left them for over half an hour in a car in the blazing hot sun. The window was smashed and the owners will be prosecuted by @RSPCAYORK. There is no excuse for this, I am utterly appalled…1/2 pic.twitter.com/xUMWUbzBVK

— NYP York City (@NPTYorkcity) June 25, 2018
In a flash, they smashed the driver-seat window to get into the parked car, and reached the dying dogs!
It was so hot inside the car that even the officers had trouble breathing … can you imagine what it must've been like for those poor animals?
The pups were quickly rushed to a nearby veterinarian to be treated for obvious heat exhaustion, and they remained in the care of the RSPCA for quite some time.
And in the meantime, the police department wrote on Twitter that "the owners will be prosecuted," and added:
"There is no excuse for this, I am utterly appalled…"
The RSPCA also had a response to this terrible event:
"A car can become as hot as an oven very quickly, even when it doesn't feel that warm.

When it's 22 degrees (71 °F), in a car it can reach an unbearable 47 degrees (116 °F) within the hour."
They added that "dogs die in hot cars" and sadly, this happens all the time, in all parts of the world.
But as the police said, there's just no excuse for this!
Thankfully, the cops acted strongly and just in time … nobody cares about a person's property when the lives of innocent animals are on the line!
Wouldn't you agree?
Source: NTD.TV