Animals
Vet Says Cat With Severe Burns Should Be Put Down, But Rescuers Spot Something He Doesn't
Tommy lived as a stray in California for years.
The lonely cat would often show up in a certain family's backyard, looking for some food and affection.
Then one day, Tommy showed up as usual … but very clearly, something awful had happened to the poor kitty.
Tommy had severe burns all over his face and he was obviously in a lot of pain.
In horror, the family realized that someone had poured acid all over the innocent creature!
Well, they couldn't just let Tommy walk around like that, so they quickly scooped him up and rushed him to the vet's.
And at first, after the vet realized Tommy had FIV (feline immunodeficiency virus), he wanted to put the cat down.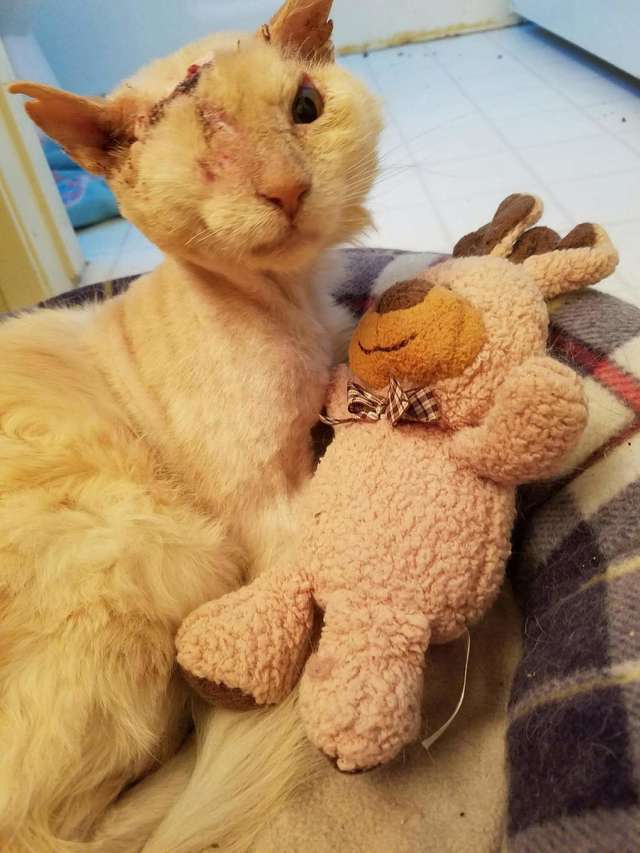 But the family didn't like that idea, because they really saw something special in Tommy…
They believed this cat had a ton to offer the world; there was just something about his personality.
So, despite the odds being stacked against Tommy, they decided to push forward and give him a chance: they contacted Milo's Sanctuary to see if they would accept the suffering cat.
Thankfully, they were happy to take Tommy in, and that's when his long road to recovery began.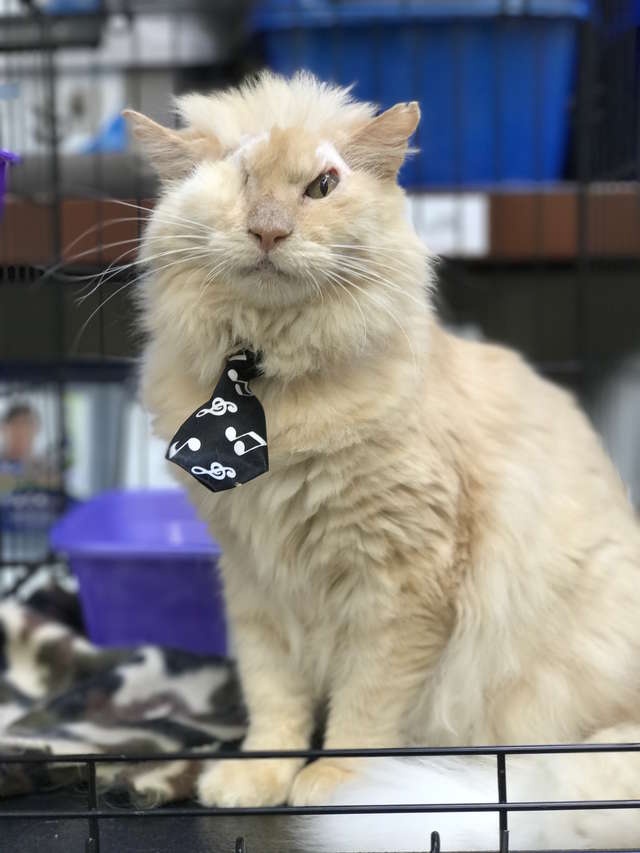 For six long weeks, Tommy slowly got better and better. He underwent numerous skin grafts and lots of bandaging and rebandaging, too.
But Tommy never lost his lovable demeanor and as it turns out, that attitude, coupled with his "new look," went a long way…
As lo and behold, the family was exactly right: they really HAD seen something special in Tommy, because this kitty had what Hollywood calls, "the 'it' factor!"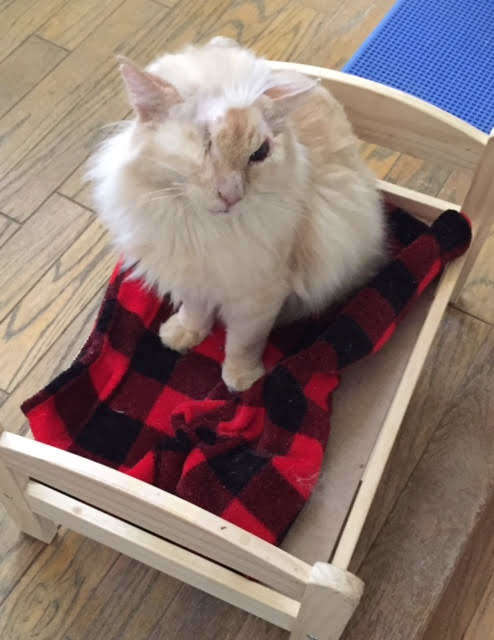 Incredibly, the unique-looking kitty became the camera's best friend overnight!
Tommy's quirky face and outgoing personality are perfect for pictures, as Milo's Sanctuary president Michele Hoffman says:
"He loves to go out in the public and meet friends.
He's kind of a ham and knows when he's having his photo taken.
He loves tuna flakes and that's one of our secrets to the great photos of him. He would do just about anything for some tuna flakes."
Though Tommy has only one eye, he doesn't act like a disabled animal at all.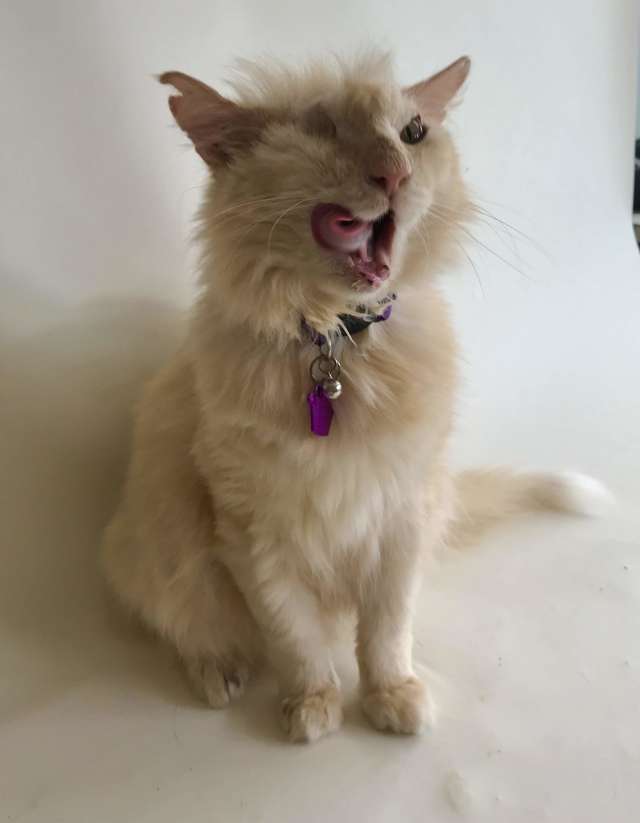 He loves all the attention!
And now that he's such a big hit, Tommy has his own Instagram account under the fantastic name, Sir Thomas Trueheart.
Added Hoffman: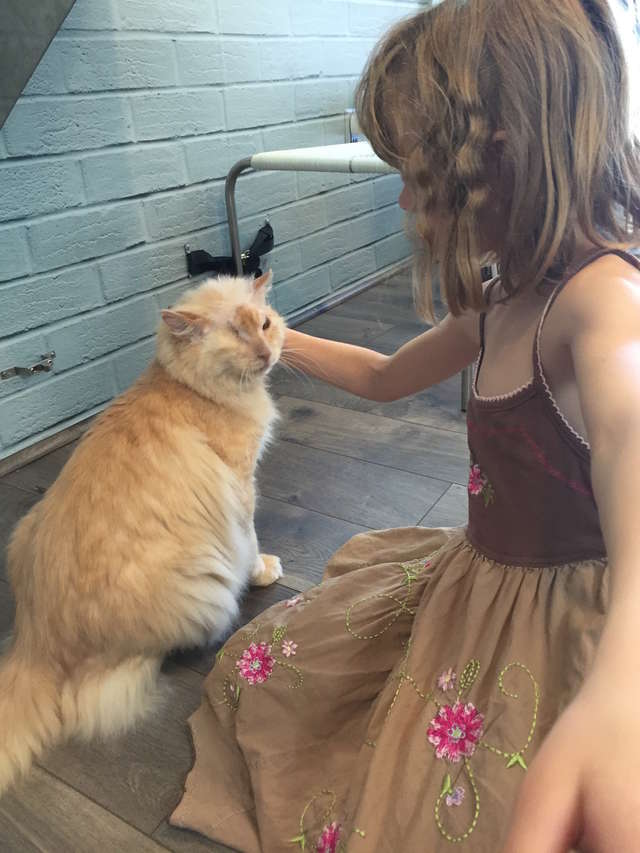 "That has been the most amazing thing to be a part of … how much people love him and how much he's inspired people all over the world.
On his [Instagram] account every Thursday we do Cruelty Free Thursday with Tommy and cover different subjects, and it is our desire to get people motivated to make a difference locally and globally for those who cannot speak for themselves."
From being a frightened stray that gets acid dumped all over him, to inspiring millions.
…that might be the biggest and best turnaround ever! 😀
Source: The Dodo