Animals
Vet Refuses To Treat Poor Hairless Puppy – His Explanation Infuriates The Pup's Rescuer
When a rescuer brought poor Benji to the vet, she expected some help.
After all, veterinarians are supposed to help every animal in need, and this was one desperate pup!
His rescuer found the homeless pooch in deplorable condition: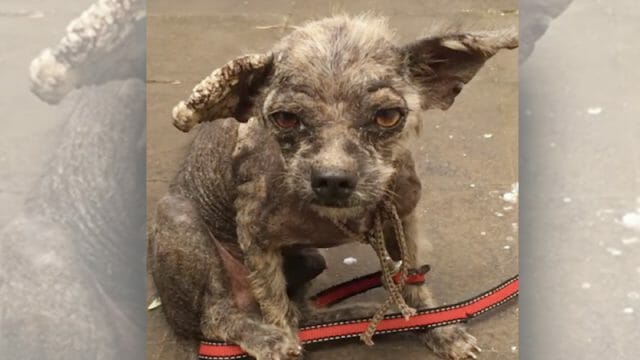 The scared pup was obviously malnourished and had terribly infected ears and in fact, he hardly looked like a dog anymore. He had almost no hair left at all!
But Andrea, the young woman who found Benji, wasn't about to give up on him. She raced him to the vet with high hopes…
The vet told her Benji suffered from sarcoptic mange around the ears and it was clear the shivering pup was absolutely miserable.
So, what was the treatment the vet offered?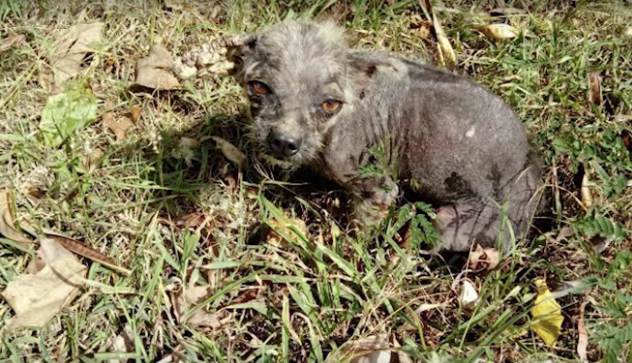 No treatment at all. In fact, he told Andrea she should put Benji down!
And it was all because the pup had been through so much, and his condition was so poor. But isn't this when vets are supposed to earn their money?
Well, Andrea just couldn't bear to hear these horrible words from the doctor, so she scooped up Benji and raced out of the doctor's office.
She was going to take it upon herself to make sure the damaged, frightened dog had a better shot at life!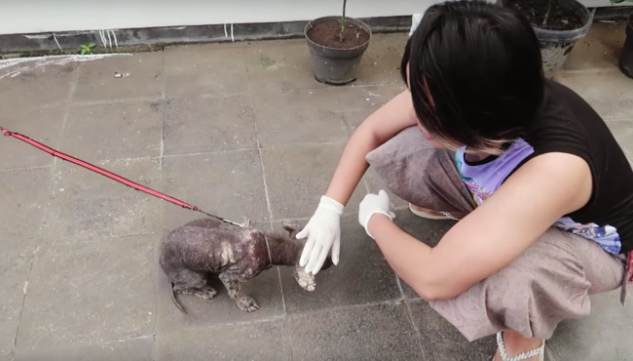 Andrea cared for Benji day and night, administering necessary antibiotic injections, bathing him constantly to help his skin and fur, and even using coconut oil to help with the infection.
It took a while and at times, it was touch and go…
But Andrea persevered and Benji became one of the most lovable, sociable pooches ever!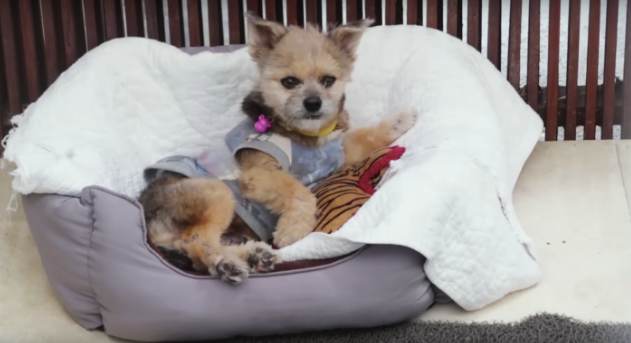 These days, Benji's tail wags even while he's asleep, and it's all because he has a warm, loving home and an owner who refused to give up on him.
That's what it takes sometimes: absolute dedication and a desire to do the right thing.
We wonder why the vet simply decided it would be too much work to help poor Benji, but it's great to know that people like Andrea exist! 🙂
Source: NTD.TV