Animals
Woman Finds Odd Cardboard Box In Her Backyard, She Lifts A Corner, And Lets Out A Gasp
Yeah, I know what you're thinking.
This is another one of those kitty (or doggie) in a box stories, right?
They're cute, of course, but a little too common and predictable. No, this time, what a very surprised woman found in a cardboard box in her backyard isn't even remotely predictable…
A woman in England came outside and found this box, sitting in a corner of her garden. It was partially open and she thought she heard movement coming from inside.
There's no way of knowing what was inside; it could be something nasty, like a snake or a bunch of rats, or something like that.
So, she was careful … she inched closer and then she thought she heard a sound. And it most definitely wasn't a meow or a bark!
She got close enough, reached down, and lifted one of the flaps on the box. And inside, she was met with the most adorable sight:
A pair of ducklings!
They looked scared, which isn't too surprising, but they otherwise appeared to be in good health. Still, this good woman wasn't quite sure how to handle the situation.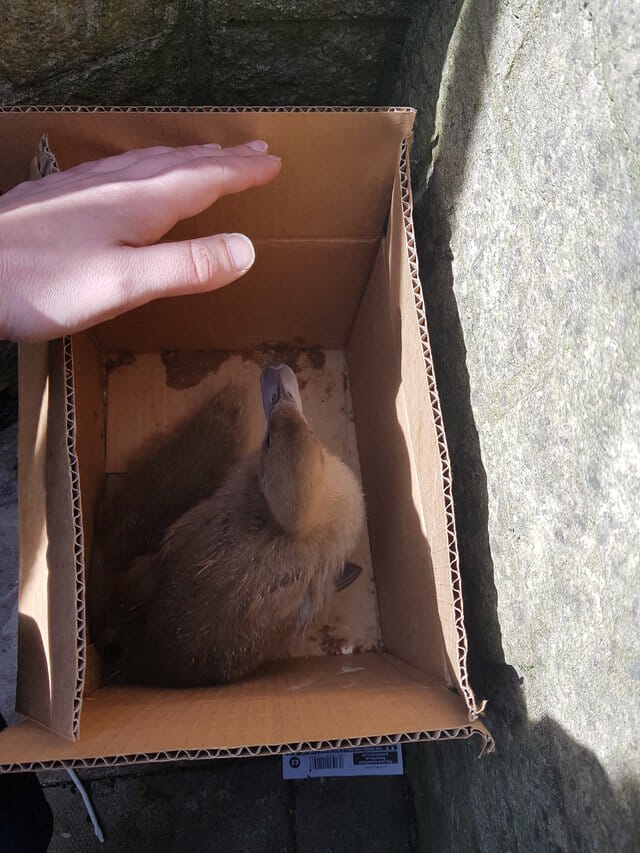 After all, not everyone is equipped to care for farm animals, which might be the reason the poor duck babies were abandoned in the first place.
So, their rescuer did the right thing: she called the RSPCA, where inspector Sophie John quickly took them under her wing (pun intended). As she said in a press release:
"I believe the ducklings are Khaki Campbells and are around 3 weeks old.
They still have fluffy, downy features, so have a bit of growing to do yet."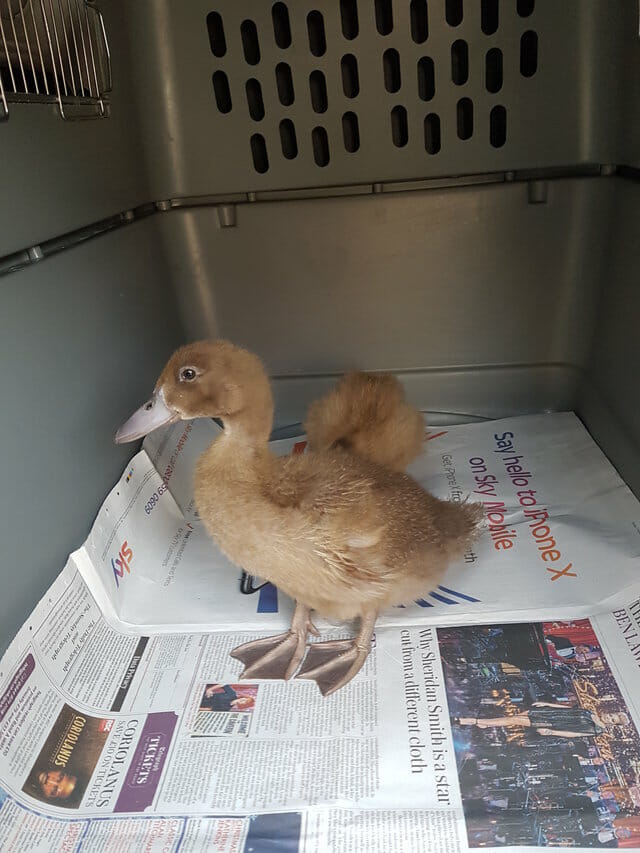 A vet determined both ducklings were indeed in good condition, and John decided to name the fluffy babies Thelma and Louise.
They're now in the care of another RSPCA employee, inspector Nina Small, until they're old enough to find a forever home.
John believes the ducklings proved to be too much of a challenge for someone, which is why there were left in a cardboard box in a stranger's yard.
"They grow quickly and if their environment isn't well managed, it can get quite messy…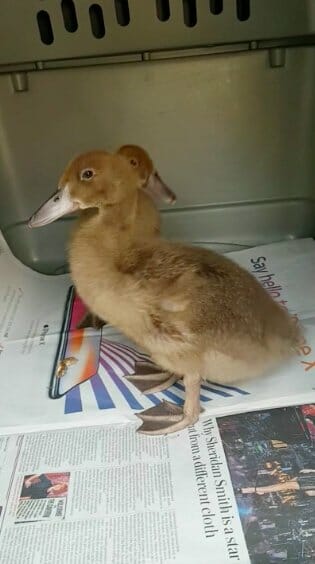 …so I suspect, when someone realized how big these two ducks would get and got fed up of cleaning up after them, they decided to abandon them so they would be someone else's problem."
They're a lifetime commitment, just like any pet, so don't go buying animals on a whim!
And if you do find that they're too much for you, and you've made a mistake, please do the responsible thing and try to find them a good home. 🙂
Source: The Dodo