Animals
Poor Abandoned Pooch Found Tied To A Tree With A Pathetic Note On His Collar
When you have financial problems, you have to make some cuts.
Unfortunately, not everyone exhausts every possible option before making a tough call. As such, the choices they make can turn out to be incredibly poor.
That was certainly the case for an unidentified dog owner in Prince George County, Virginia.
It seems the owner was no longer able to care for a beautiful dog named Zeus.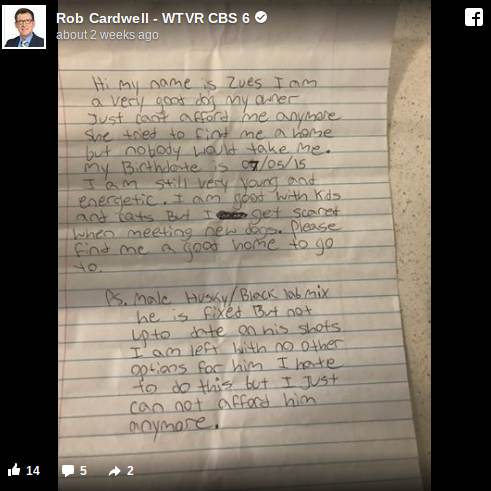 To handle that problem, the owner decided to tie Zeus to a tree with a note around his neck.
The note read in part:
"Hi, my name is Zeus. I am a very good dog.

My owner just can't afford me anymore."
Thankfully, poor abandoned Zeus was soon discovered, which means he didn't have to suffer outside in the elements for too long.
He was in good shape and had a bag of food nearby, and it certainly seemed like he had come from a loving home.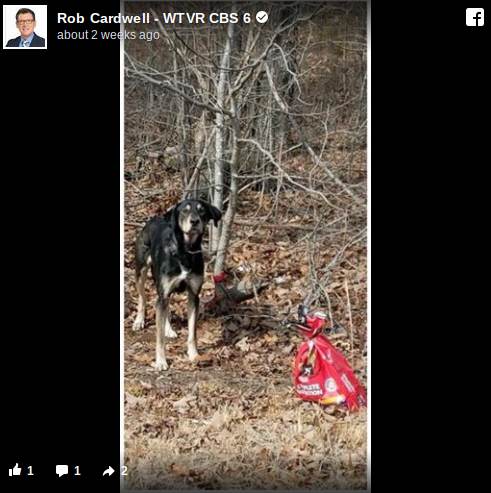 But he still  had no place to go and required immediate assistance.
Not long after, Zeus would wind up at the Prince George County Animal Shelter, and he fit right in due to his friendly disposition.
He was really an adorable pooch!
Zeus was placed up for adoption soon thereafter, and was quickly snapped up after his picture popped up on the shelter's social media account.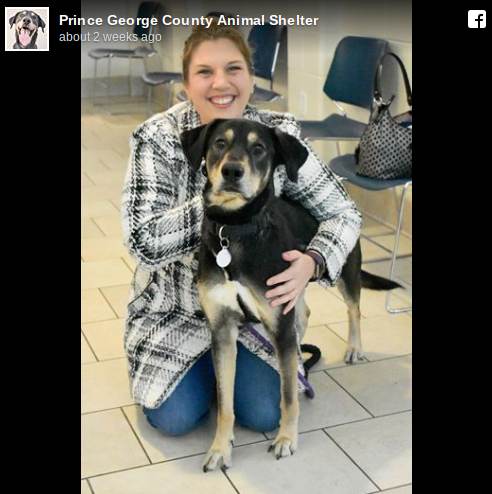 The shelter isn't casting any judgement on the previous owner, but it took the time to note that there are always other options. 
"For anyone who may find themselves in need of rehoming a pet, please reach out to your local animal services.

Many areas have resources to assist if they can not assist personally." 
While it's great that Zeus had a happy ending, we'll hold out hope that the shelter's follow-up note gains a ton of traction.
No matter how bleak a situation may seem, there's always an answer if you dig hard enough to find it!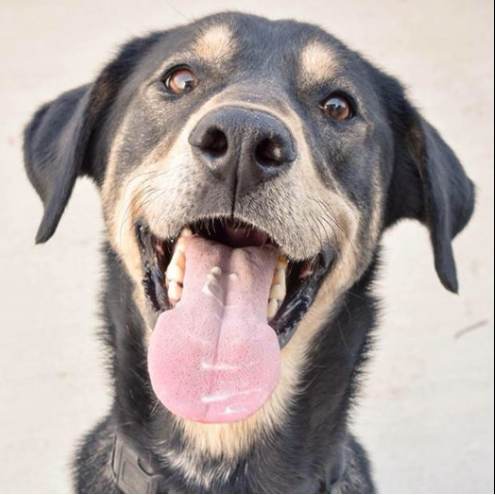 We're talking about living, breathing creatures here, after all.
Don't give up on them too fast!
Source: I Heart Dogs