Animals
Adorable Chihuahua Abandoned By His Owner…When You Hear The Reason Why, You'll Be Chewing Nails
Pets that suddenly find themselves boxed into a shelter don't know why they're there.
Most are rescued while some are simply dropped off and forgotten.
And some, even less fortunate, are thrust into a caged world where they are treated as criminals without a trial.
A former owner can set them on this depressing path by simply stating the pet is "violent."
For dogs, one "wild" snap and they're quarantined without question.
The sad reality is these dogs supposedly acting violent or wild is not something they are born with.
Dogs sent to shelters because of biting, for instance, are less than 3 percent of all dogs in shelters.
And, experts will tell you these animals weren't born with this trait – they learned it from their human owners.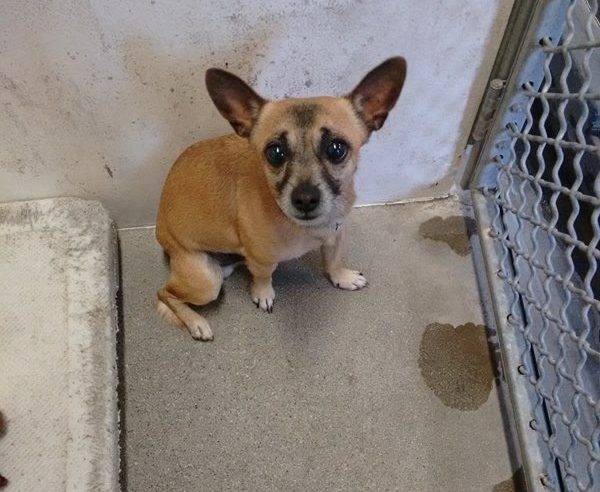 Shelter workers know this, and they must handle and analyze each dog individually within the shelter.
Quarter was a dog sent to a Los Angeles area shelter because his owner claimed he was "aggressive" and biting "was an issue." He was just "mean," his owner said.
But the shelter workers were skeptical.
Quarter is a 5-year-old Chihuahua who looks more like a frightened kid than a snarling beast.
But, allegedly, on intake into the shelter he nipped a worker, so…
Slam the door! He was automatically quarantined.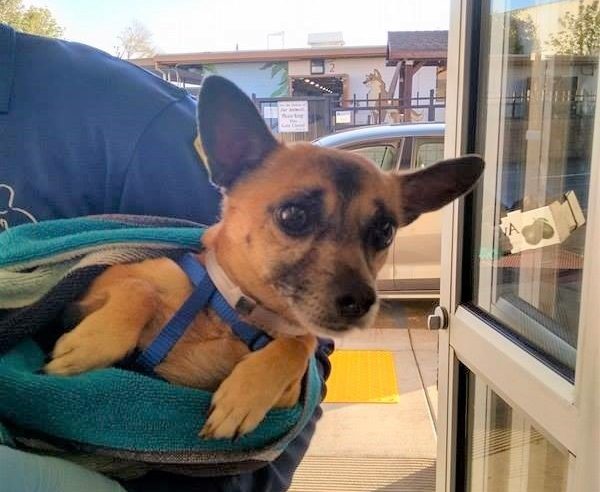 Hey, you try sticking me into a cage after escaping a bonehead roommate and I might bite you, too.
Rules are rules, but shelter workers took care of Quarter. He was mostly isolated from staff and other animals, but he wasn't deterred from showing his true colors.
He sailed through his quarantine of three weeks and despite being labeled "aggressive" forthwith, the shelter was able to place him at a rescue facility.
It was a chance for a new life, and Traci Jean Gallegos-Schuver at Little Diva Rescue recognized something about Quarter:
"He was a little fearful, but not once did he show any signs of aggression. Nothing," she recalled.
The staff veterinarian agreed, and Gallegos-Schuver decided to foster her new charge in her own home. She gave him a new name, "Teddy," and off they went.
Gallegos-Schuver and Teddy were getting along fine, and then a new test presented itself.
She had to be gone one night, and decided to leave Teddy with a friend.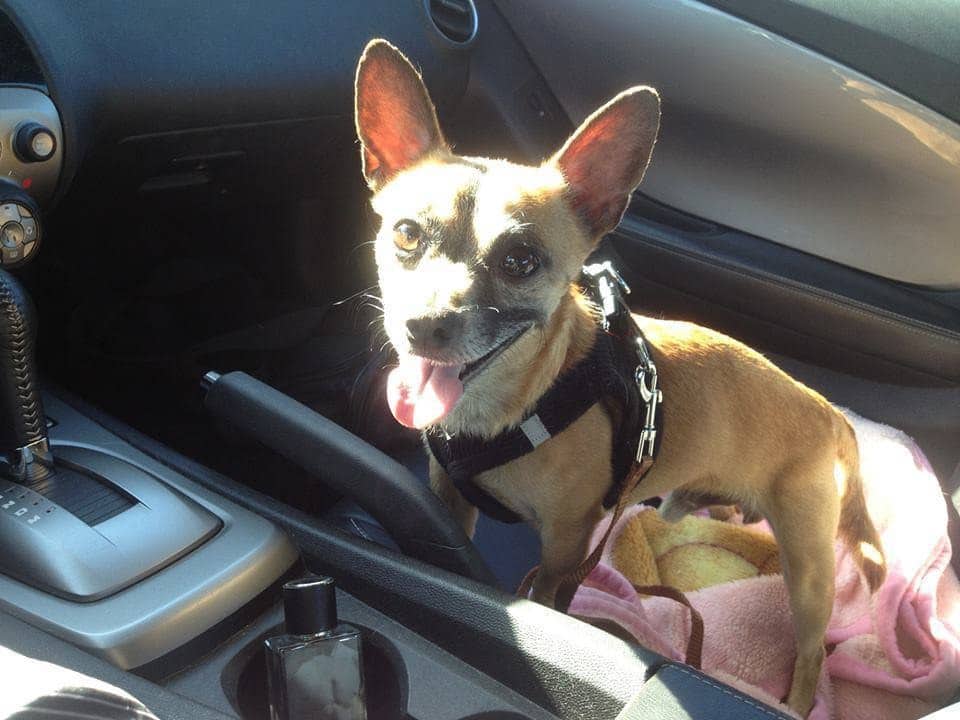 Teddy passed without question. The friend reported Teddy displayed mannerisms of a dog who just wanted a caring and loving family.
His previous owner, shelter workers all agreed, wasn't truthful about Teddy. Teddy proved over and again he wasn't "aggressive."
Gallegos-Schuver knew Teddy was ready for a family. Thankfully, an out-of-state couple was interested in adopting Teddy after finding his information online.
A cross-country flight from California to Virginia and Teddy arrived at his forever home.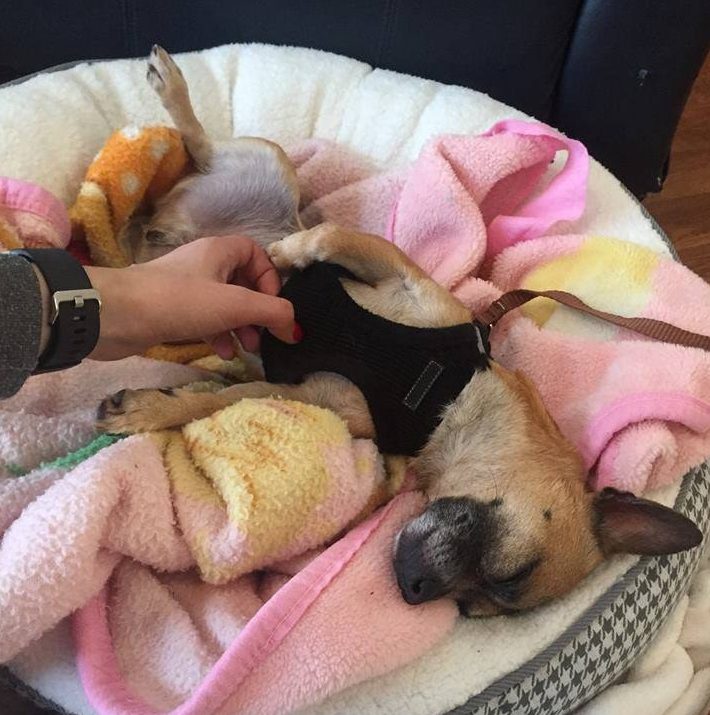 The adopting couple reported Teddy was an instant hit, curling up right into the hearts of his new family.
All dogs deserve a chance to prove themselves outside the "care" of people who don't necessarily treat them right or train them well.
A second chance for many of these pets can lead to a new life, and a lifetime of wonderful memories in a forever home.
Source: Honest To Paws