Awesome
Mom Sits Down To Quiet Birthday Dinner, Then Her Surprise 'Gift' Sneaks Up Behind Her…
Birthday dinners are fun but aside from the gifts, there aren't usually a lot of surprises.
Your friends and family are there, of course.
There's likely to be good food and cake. There must be cake.
But Tammy Oswalt got the surprise of her life when she went to her birthday dinner, and it's all thanks to her resourceful daughter, Sammy.
Sammy managed to make her mom cry on this special night, and for all the right reasons.
You see, Tammy was forced to give up a son for adoption 18 years ago; the baby's name was Dylan and Tammy had never seen him since giving birth.
But Dylan found his biological sister, Sammy, and of course he was curious to know his real mother.
That's when Tammy and Dylan started chatting on the phone, as mom wanted to make her long-lost son feel as comfortable as possible before they met.
But when Tammy's birthday rolled around, daughter Sammy decided they'd talked long enough:
It was time to meet.
Sammy sat down to eat with mom and said simply:
"I want you to meet your son Dylan."
As you might expect, Tammy was in utter disbelief.
She turned around and there was Dylan and this reunion is enough to pull on anyone's heartstrings.
Sammy loved the reaction, too, and added a perfect, "Happy Birthday, Mom."
Tammy was quick to share her wonderful experience on Facebook, writing in her post: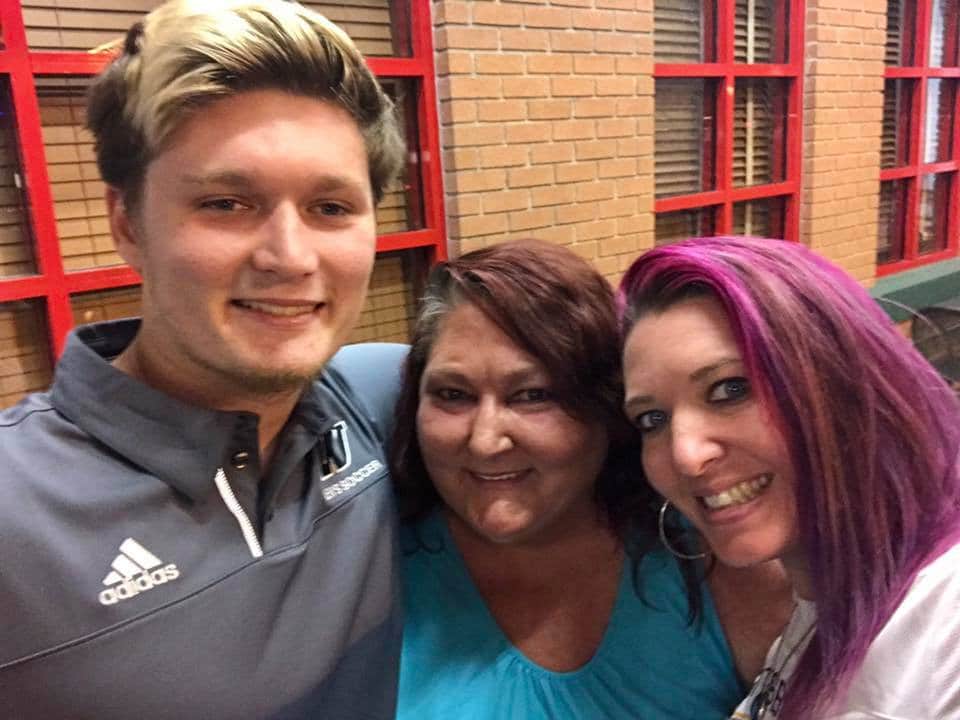 "If you are adopted watch a birth mother's reaction to meeting her child almost 18 yrs later.
Maybe you will want to reach out to your birth parents."
If you adopted your child out and hope to reunite some day do NOT give up that hope.
"There is hope, love, understanding and acceptance sometimes when you may think there is none."
Family is SO important and though foster families can be angels, it's always important to know your real parents!