Animals
Hikers Are Confused When A Lonely Pup Starts Following Them. His ID Tag Has The Answer
When you're out hiking, you can expect to encounter all manner of animals.
But you probably don't expect to find a lone dog, wandering about but apparently calm and unafraid.
That's what happened to Scott Brown and his wife, who were out with a hiking group in Teneriffe Falls in Washington State: they met a four-legged friend out in the wilderness!
As they started out, everyone noticed that a large black dog was nearby. And it kept following them as they proceeded.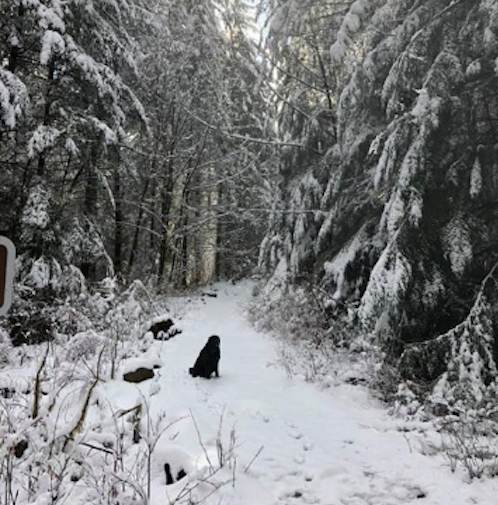 In fact, the dog almost seemed to know exactly where the group was going, as he led them directly to the waterfall in question.
What was going on? Was this pooch an honorary guide of sorts?
As Brown told I Heart Dogs:
"It was funny, when he stayed with us for half mile or so, I said, 'Well I guess he's coming with us.'
He would sit and wait for us as we took photos and then continue on when we did."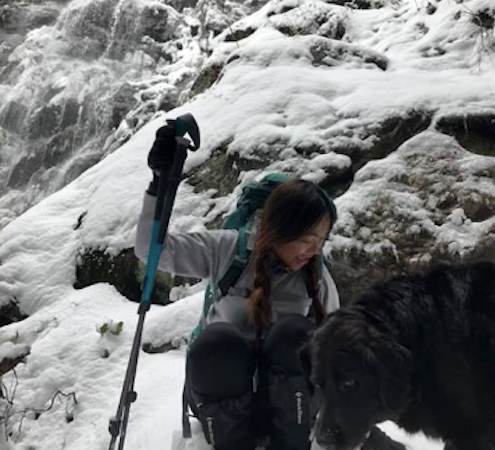 But everyone still wanted to know what was going on. Was the dog a stray that lived in the woods? Was he the lost pet of someone who lived nearby?
Brown finally got an idea and decided to check the ID tag, dangling from the pup's neck. And that's when everything became abundantly clear:
"Hi, I'm Smokey. I live nearby so please don't take me. I like to follow hikers sometimes.
Don't worry, I'll go home when I get tired. My people love me a lot. Thanks for being nice!"
He really was a trail guide!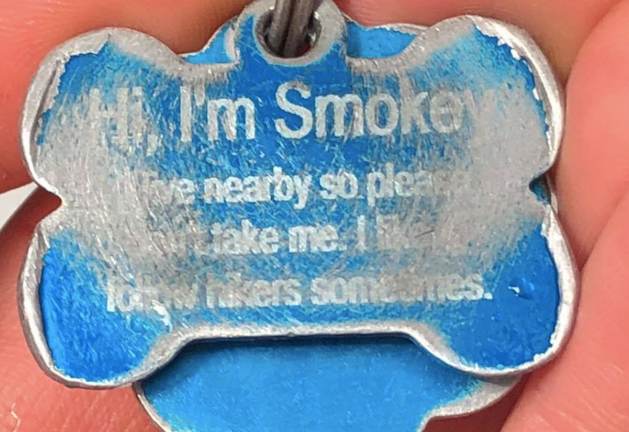 Smokey was really protective of the hiker group, too, and they loved having him along on their little trip. But when it was time to say goodbye, they wondered what would happen…
Sure, Smokey had a home somewhere close but how would he react when his new buddies left?
Oh, like any good trail guide would:
"As [Smokey] crossed the street heading home I yelled, 'later dog!' [and] he barked back when he reached the corner, which was so cool."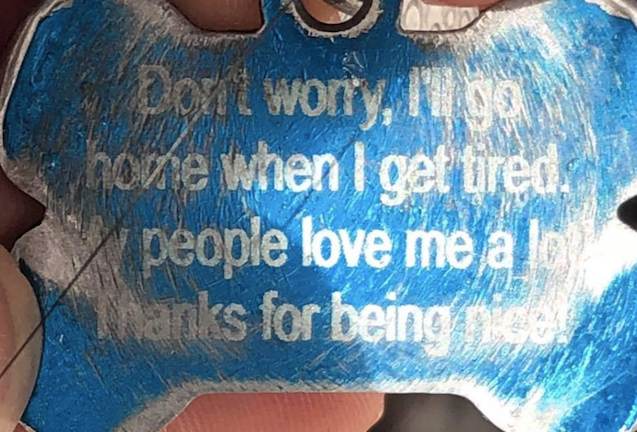 The moral of the story is, we needn't always be worried about dogs we find in curious places. Sometimes it's exactly where they belong. 🙂
Source: I Heart Dogs