Animals
After Elderly Landlady Catches Tenant With A Dog, Her Next Move Stuns The Owner
Dogs can have incredible impacts on people.
Some have such a dramatic impact, in fact, that one might wonder if these animals are somehow magical. They can forge special relationships with humans nobody can really explain.
Take Nashi, for example. This adorable pup narrowly avoided going to a shelter in Japan, when his owner decided she wanted to keep him.
However, when Nashi's owner, Hiroko, brought the pup back home and told her husband they were going to keep him, there was a problem:
Her beau, Robert Hamilton, was dead-set against the idea.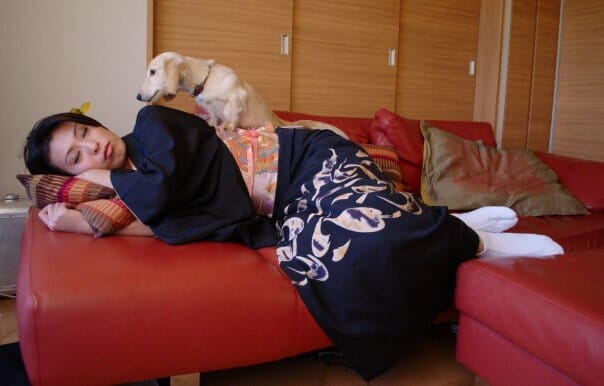 But again, dogs are amazing creatures … and it wasn't long before Robert melted. He came to love Nashi as his wife did, and they took their new family member everywhere.
It was all smooth sailing, until Robert rented a studio to work on his kimono design business. Nashi had to come, of course, but the landlord said very clearly, "No Pets Allowed."
What were they to do? Nashi had become such a big part of their lives; they couldn't just give him up.
Robert was nervous when the landlady confronted him and asked him straight-out if he had a dog. But he couldn't possibly have anticipated how the conversation would go!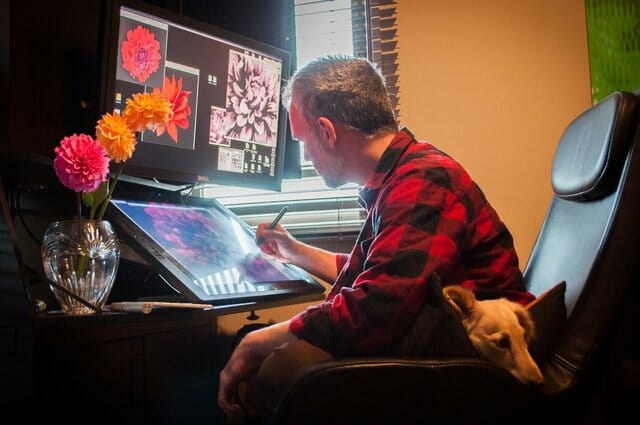 From The Dodo:
"On my first day of actually working there, I left Nashi at home and knocked on the landlord's door to formally introduce myself and give her a gift," Hamilton said.
"The FIRST thing she asked about was the dog — so I thought I was in trouble.
But it turned out that she just really loves dogs, and she had been waiting to ask to meet him ever since she had heard the first bark.
I ran back home to get Nashi so that she could come around and meet him."
Amazingly enough, the landlady just thought she was too old to have any dogs, and maybe she didn't want any around because it'd be too painful for her.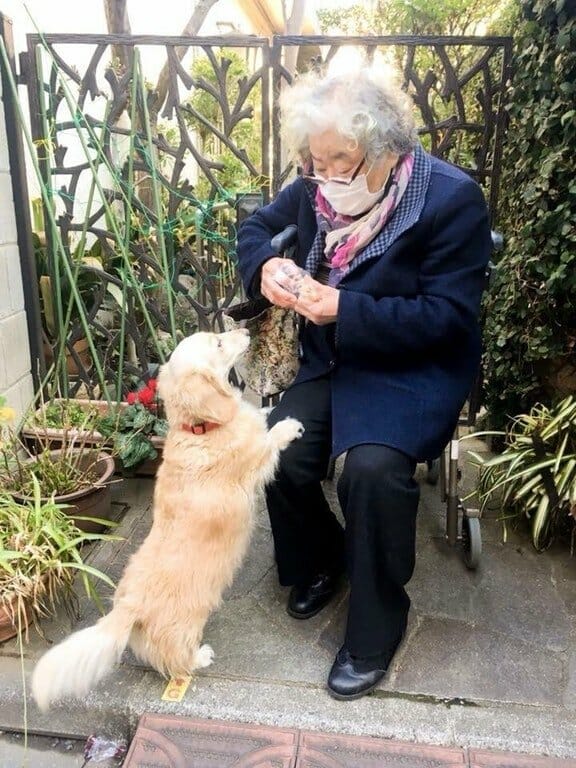 Instead, though, Nashi was the perfect pup: he came right up and said hello. And that was a little hard for the dog, who was normally quiet and reserved.
"He sat quietly and accepted his fate," Hamilton said.
"By the third time she visited, he knew who she was and was glad to see her.
Nowadays she is one of his favorite people in the world."
Now, the landlady shows up just about every day to pay Nashi a visit, and she even brings little treats for him. Nashi loves her to pieces, too.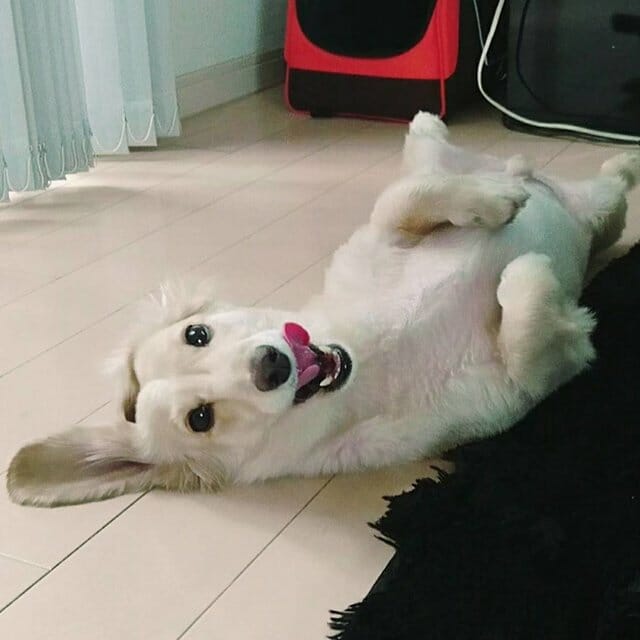 And in fact, the two have formed a very special bond, as Robert explains:
"I trained him in English, so he didn't recognize Japanese commands before, but he listens to and understands her now.
She is the only person that he will accept a Japanese-language command from. He often tries to follow her home, too.
They really seem to love each other."
The magical, unrivaled power of our furry friends! 😀
Source: The Dodo