Animals
Little Boy Spots A Moving Trash Bag – He Opens It And 6 Furry Orphans Pop Out
A 13-year-old boy was on his way to the bus stop one morning, when he suddenly heard a strange rustling in the bushes nearby.
He stopped for a moment because he wasn't sure he'd heard it correctly…
But there it was again: a definite rustling of some sort, and it was very close.
So, Jonathan Flatt decided to investigate. He started poking around in the dense brush, and it didn't take him long to stumble on a big surprise: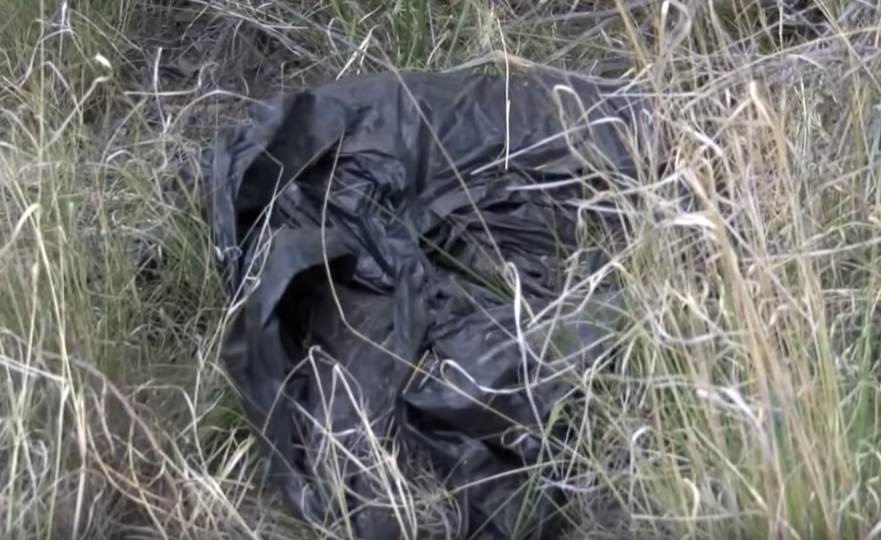 There was a garbage bag lying there, and it was moving!
Then Jonathan believed he heard something that sounded like the sounds of distressed animals.
He noticed the bag was tied and that something was inside and desperately trying to get out!
The boy didn't know what was in there but he knew it was in trouble, and whatever it was, it needed his help.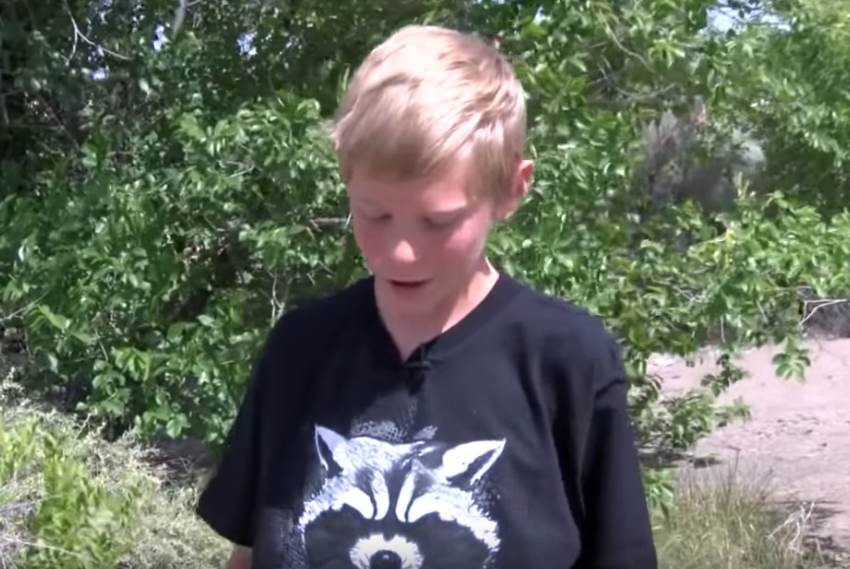 So, he bent and untied the bag and lo and behold…
A litter of puppies bounced out!
Jonathan was surprised, obviously, but then he recognized the problem. As he told KRQE:
"I realized these puppies are abandoned, they're weak and stuff so I called my Mom right away."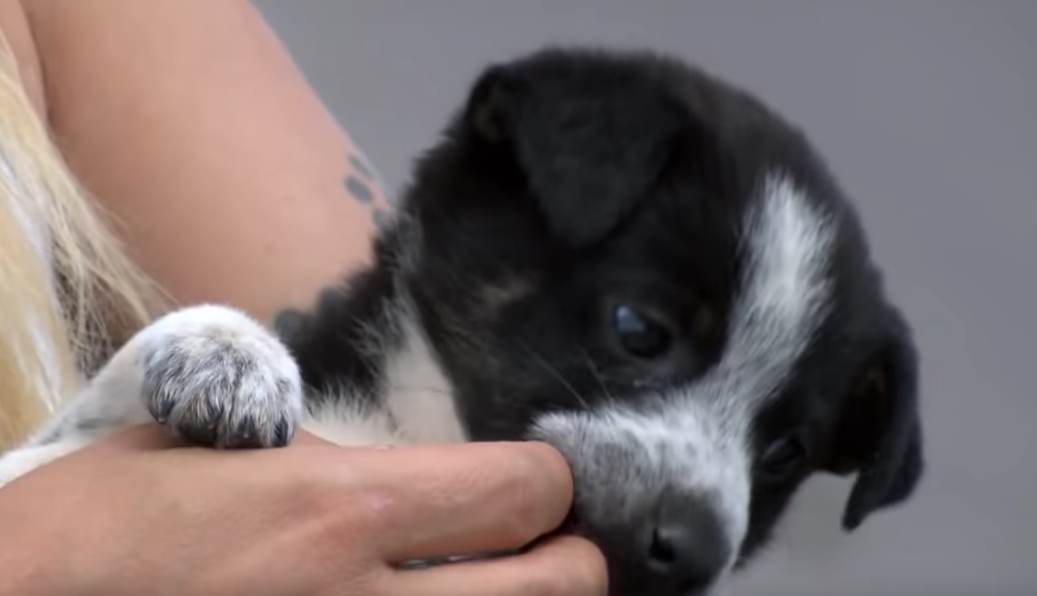 His mother, Jamie Flatt, quickly ran out and found the six orphan pups, and she knew they were in immediate need of medical assistance.
"They were covered in ticks, you couldn't even see the inside of their ears…
…they were not old enough to leave their Mom, they did not know how to drink water on their own."
So, without a second thought, Jamie and Jonathan took these lonely puppies home.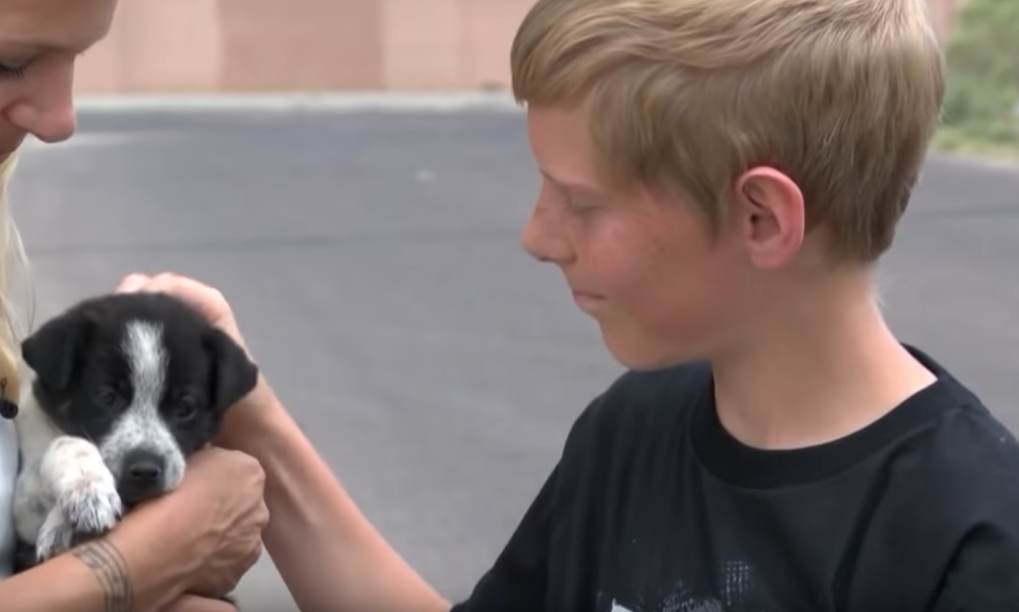 Thankfully, it wasn't long before the tiny pooches started showing signs of recovery, and they realized they had nothing to fear from the Flatt family.
And even a 13-year-old boy understands that this shouldn't have happened; nobody should ever abandon a litter of puppies like that!
"There's a pound right over there, they shouldn't have just abandoned them and left them to die."
Smart boy!
And now, thanks to him and his mother, the puppies are loving their new lives. Said Jamie: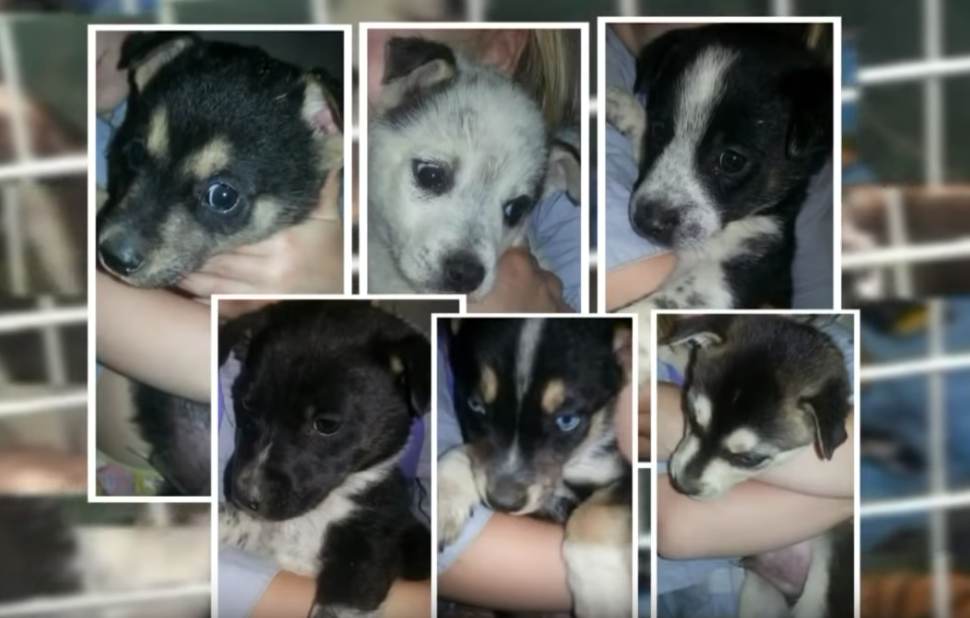 "They're happy, they're alive, they're going to have good lives, good homes, and it's just amazing."
One little puppy – Rosie – already has her fur-ever home, and it's likely the other five will land loving new owners, too.
And all because a little boy heard something in the bushes one day, and he gave in to curiosity.
It also helped that he obviously has a very big heart! 😀
Source: NTD.TV