Animals
Man Wakes Up And Sees His Dog – She Smiles And He Leaps Out Of His Skin
Say hello to Maggie.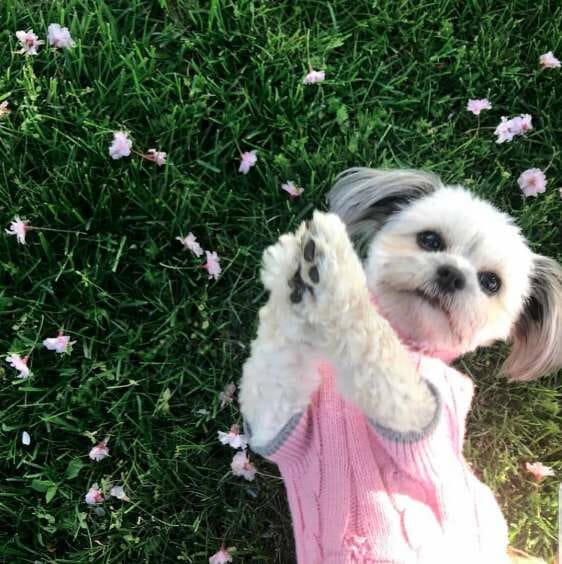 Maggie is an adorable little Shih Tzu-Chihuahua mix and she likes to wake up her owners when they're sleeping.
She particularly enjoys waking up her dad, who loves to see Maggie's shining personality first thing in the morning. As he told The Dodo:
"She is the cutest! She has quite a personality.

"She loves to cuddle but is also a yapper at times. She's very mischievous!"
Oh, she's mischievous all right.
In fact, her father learned first-hand just how quirky Maggie can be … one day, after opening his eyes from a nap, he saw Maggie.
Nothing new about that, right? But then she opened her mouth to smile and…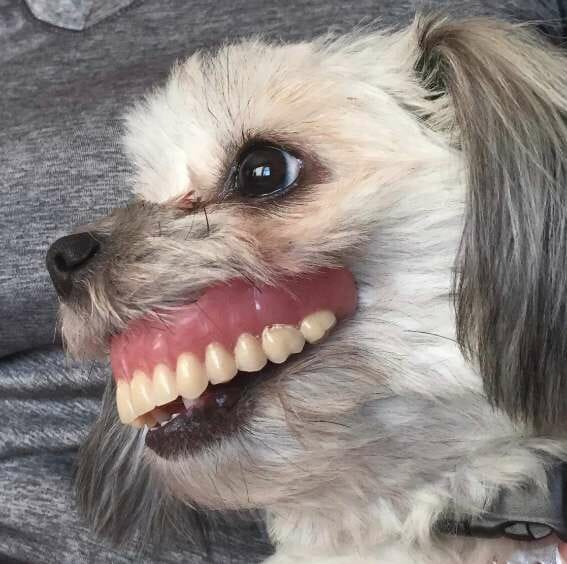 WOW!
What the heck was going on?!
Well, Maggie's father wears dentures. And as it turns out, the clever pup had decided to steal them when her father was asleep!
So, overnight, Maggie had earned herself the most hysterical new smile in the world. 😀
And to top it all off, the sly pooch looked awfully pleased with herself. What a prank to pull off!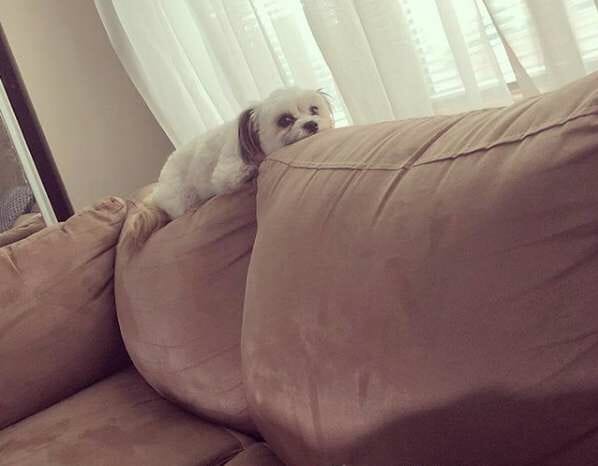 Of course, Maggie wasn't allowed to keep that smile for very long; her dad got those dentures back and gave them a good solid washing.
But it wasn't before photos of Maggie with her giant hilarious smile captivated everyone on social media.
And now that Maggie knows she can get a reaction, she might just try again…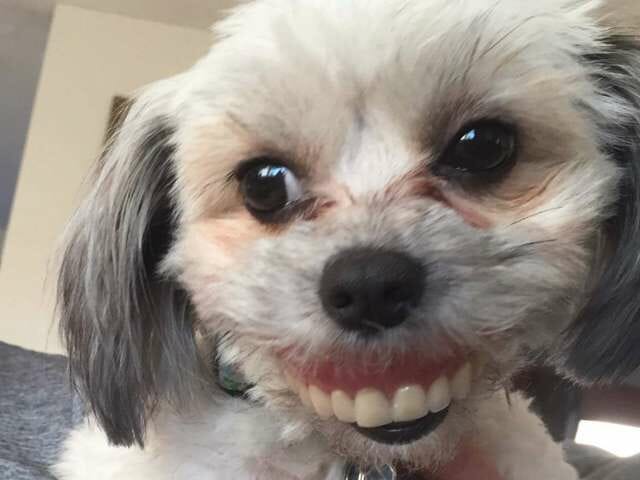 She probably knows the dentures fit her bubbly personality!
And if that's true, dad needs to find a better place to hide those things! 😉