Animals
Excited Pooch Drags Owner Toward Mysterious Wriggling Box, And Out Pops A Shock
They say birds of a feather flock together.
So, when you're out walking your dog, don't be surprised if he takes a shine to other canines.
But there are times when a protective instinct kicks in and suddenly, species doesn't matter.
Just ask Valia Orfanidou, who was taking her dog Aragon for a walk in Greece, and stumbled upon a very big – and very adorable! – surprise.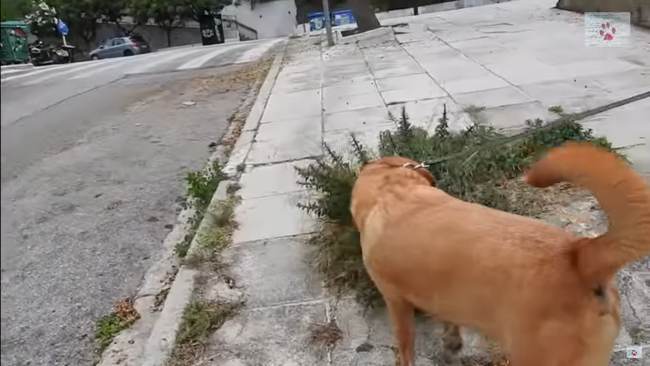 Aragon is a smart, energetic rescue pup and at one point during the stroll, he caught wind of something and began pulling on the leash.
He was obviously trying to lead Valia somewhere and in truth, she thought he'd found a stray dog.
The two were actually out and about to capture on camera some of the many abandoned animals in that region, so she hoped Aragon had indeed found a homeless pup.
Then she saw Aragon's target: a cardboard box lying in the street.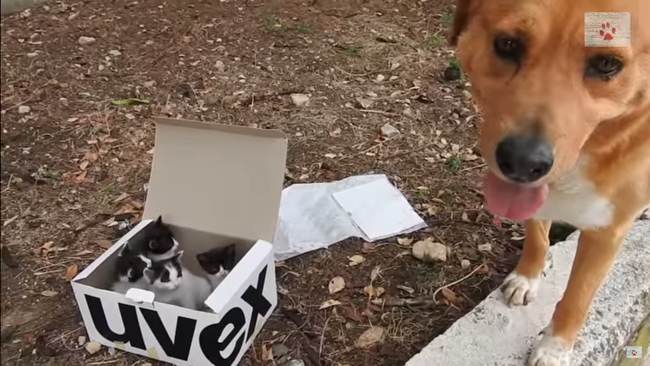 Valia, a volunteer at Second Chance Animal Rescue Society (SCARS), crept closer and watched Aragon sniff all around the box…were there little puppies inside?
Oh, there were little ones all right, but they weren't puppies.
They were four tiny black-and-white kittens!
Aragon just loved these little guys and Valia quickly brought them all home; she'd name them Lhotse, Cho, Makalou, and Manaslou.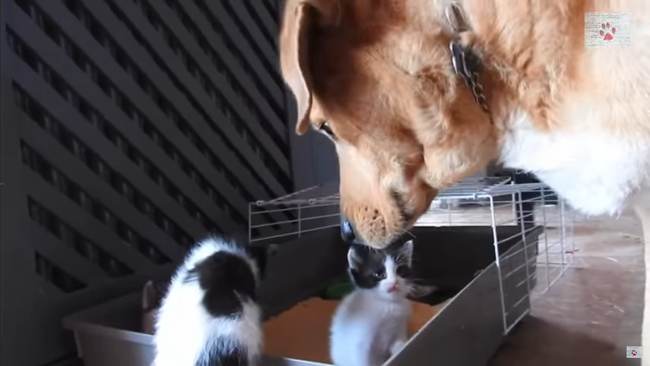 Most amazing is how the rescue dog has responded to these tiny playful furballs. As Valia wrote on The Orphan Pet:
"They are his babies and he is constantly curious about what they are doing and how they are behaving."
And here's another incredible twist to the story:
This isn't the first time Aragon has adopted stray cats and taken them under his protective wing!
"His first rescue was Simone, a stray cat who followed him around when he was on his daily walk, and one day she went into the house with him."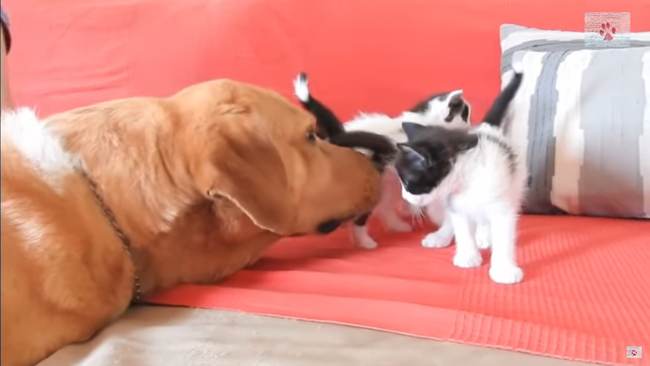 Seems like Aragon wants to rescue everyone and everything, whether they're dog, human, or cat. Now that's empathy for you!
With so many abandoned kitties in Greece, especially Athens, it's great to have such a heroic, loving dog. Finished Valia:
"Basically he was the rescuer, and he has been an excellent foster dad since day one."
A dog has done more for many homeless kittens than humans have ever done! How about that? 😉
Source: NTD.TV