Animals
Pup Sneaks Out Of Apartment Onto Ledge – Firemen Realize Why He Can't Move
Max is a curious little pup.
He loves to explore. He finds an opening and he wriggles through, just to see what's on the other side.
But that boundless ambition can get you in trouble…
That's what happened when Max spotted the open window in his family's London apartment. He figured he'd go on an adventure!
So out he went; despite being three floors up, he crept along the ledge on the side of the building, sniffing around and exploring.
But then he encountered a problem he didn't expect … which led to another big problem.
Max ran into a rain gutter that he couldn't get around. And even worse, he realized the ledge was too narrow, so he couldn't turn around, either.
Poor Max was stuck!
And up on the third level of the apartment building, a fall could prove fatal.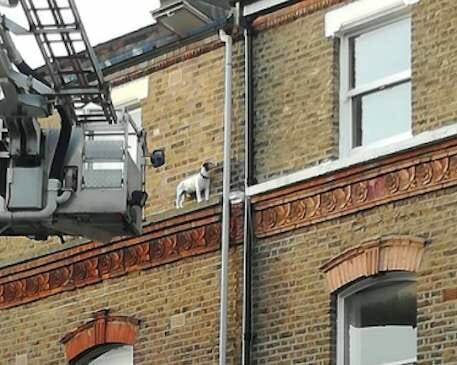 There was one bit of good news, though: London is a busy place and it didn't take long for people to take notice of Max's predicament.
Somebody called the London Fire Brigade and they showed up quickly. Said crew manager Sean Sloan:
"We don't know exactly how long he'd been up there, but it was at least half an hour."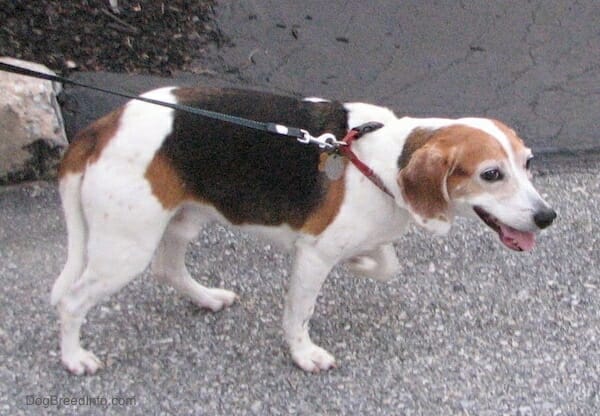 Thankfully, it didn't take too long for the firemen to get Max down and when he was safe again, he perked right up.
"The owner was very distressed but we got him down and Max was fine.
In fact, he seemed to be quite pleased with all the attention he was getting."
A bouncy happy pup is great … let's just hope he's a little more careful around open windows in the future! 😀