Animals
Devastated Rio Refuses To Look At Anyone For Weeks, Hears Tender Footsteps And Turns Around
Rio was "the saddest dog in the world."
That's what happens when your entire life feels as if it's falling apart, and you're permanently depressed.
Rio is a 10-year-old golden retriever mix who was leading a perfectly happy life for a very long time … then disaster struck.
Rio's owner passed away and the poor dog was forced to leave the only home he'd ever known.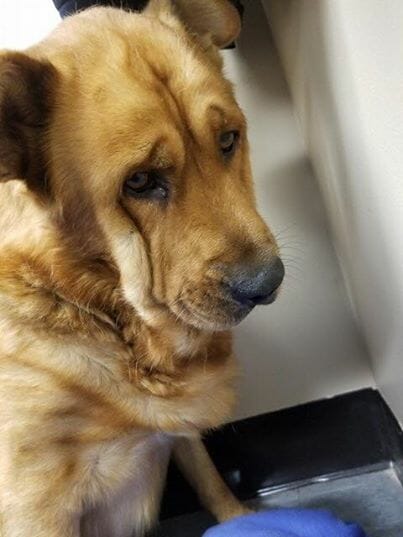 Worse yet, there was nobody to care for him, so he had to be taken to Detroit Animal Care and Control, which is where volunteers immediately noticed a problem:
Rio just wasn't responding to much of anything.
He seemed scared of strangers, he wouldn't eat, he wouldn't even look at some people. Rio was obviously shutting down and there didn't appear to be anything anyone could do about it.
He was just so devastated over the death of his beloved owner and now, he wanted nothing more to do with life.
The sad pup would simply sit in a corner and stare at the wall, crestfallen and hopeless. It was the saddest thing shelter workers had ever seen!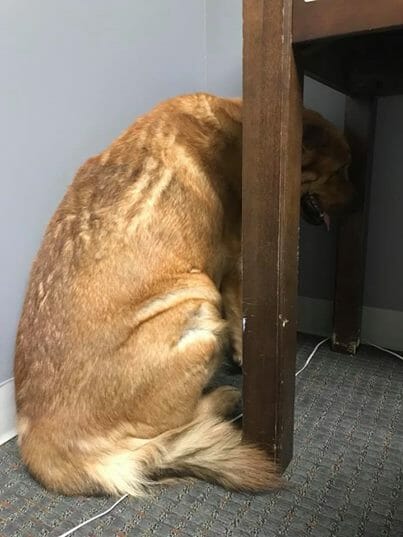 Said DDR executive director Kristina Millman-Rinaldi:
"A lot of people don't realize what intuitive and sensitive creatures dogs are.

They sense, like humans, everything that's happening around them."
Millman-Rinaldi soon realized that if they couldn't help Rio, he'd just wither and die. And she just couldn't let that happen!
So, she went in search of a foster home for the depressed pooch; it was probably the only possible solution.
Rio needed to be loved again, to know that there were people in the world that would care for him. And incredibly, that's exactly what he found in Ryan Callahan and his wife, Tashia.
"He needed us, and we were able to provide the one-on-one time he needed," Callahan said.
Ryan and Tashia brought Rio home one snowy Valentine's Day eve and to make the pup feel more comfortable, they arranged a special room for Rio in Ryan's home office.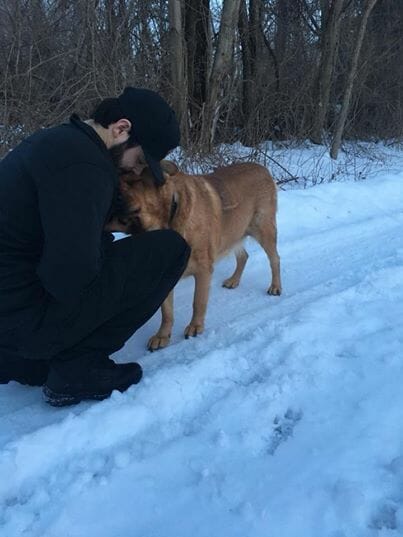 Time passed and the grateful pup slowly began to improve. The Callahans believe Rio "just needed a place in someone's life" and they were absolutely right!
And while it's true that his new digs are only temporary, everyone involved is hopeful Rio will soon find his fur-ever home. Added Millman-Rinaldi:
"My hopes are that he finds his place, finds his purpose again, and we're going to help put him back together."
We all hope the same thing, don't we, fellow dog lovers? 🙂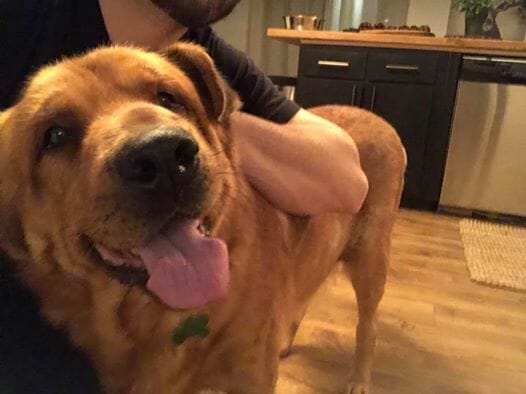 Source: NTD.TV