Animals
Shelter Dog's Nightly Ritual So Emotional That All The Other Dogs Respond In Perfect Unison
When a dog has a happy home for six years, she gets accustomed to love and attention.
But when that home is sadly stripped away and she ends up in a shelter, her entire life changes overnight.
On the surface, the animal might be dealing well with the transition…but underneath is a sea of hurt and uncertainty.
And sometimes, just like with humans, that sea rises to the surface when night falls.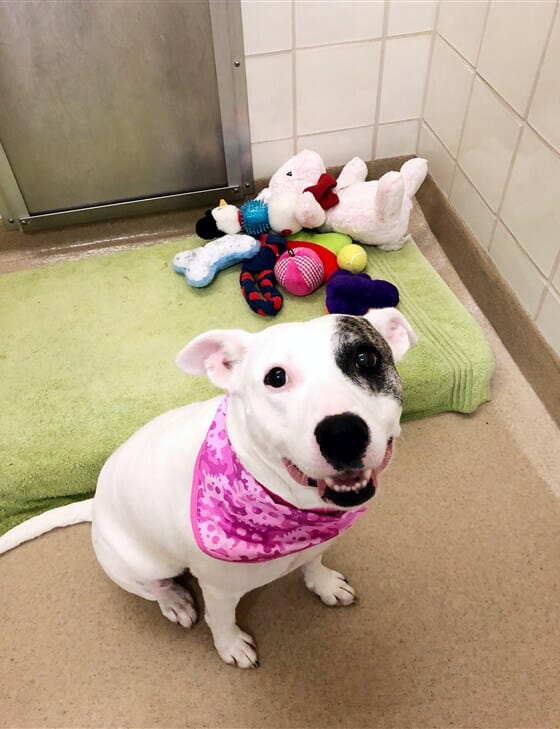 Take Baby for example.
She's currently at the Montgomery County Animal Services and Adoption Center in Derwood, Maryland and during the day, she's generally cheerful.
Program administrator Hannah Carl said if you spend some time with Baby, she'll be glad to show you her little collection of toys.
But something happens at night when Baby lies down to go to bed and Carl says it's "absolutely heart-wrenching."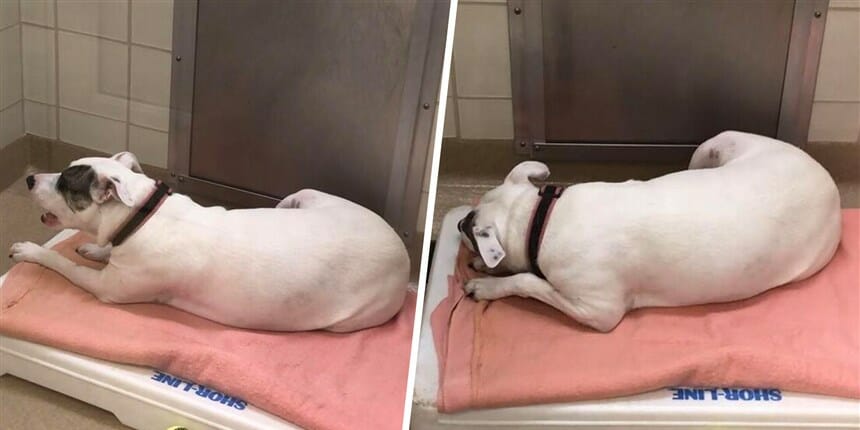 About the time other dogs are settling down to go to sleep, and the shelter is getting quiet, Baby starts to cry. It's a pitiful, sad, wail that just rends the soul.
It's so heartbreaking it actually affects the other dogs. Said Carl:
"When Baby started to cry, our dog kennels, which are normally very loud, became very quiet.

All the other dogs stopped barking, so it was just the sound of Baby's whining."
7-year-old Baby had just one home for 6 years, so she has only known love her entire life. Now she doesn't have it.
Carl said her owner "didn't have the time to care for Baby anymore," what with an increased work schedule. But Baby was always well cared for and would make for a tremendous pet.
The shelter notes:
"She'd likely get along with another dog with a similar activity level (medium energy), or be just fine having her humans all to herself."
Baby also "warms up quickly," Carl said:
"Her owner said she liked to bark at strangers, but it's clear that Baby only considers a person a stranger for about five seconds or until they start petting her.
I sat with her in her kennel for a little while today and she laid her head in my lap and seemed to enjoy listening to me talk to her as I stroked her head."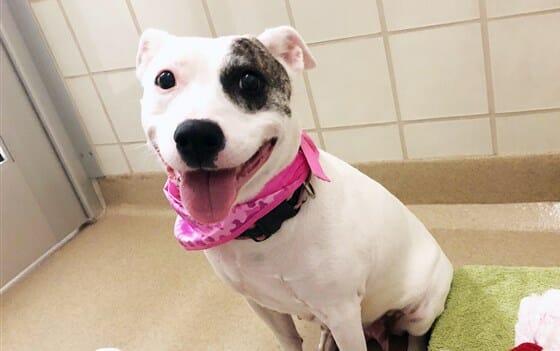 Here's hoping poor Baby finds another loving home soon.
There are only so many times shelter workers and other dogs can hear that heartbreaking wail.
By now, everyone in there is praying for Baby's adoption!
Source: Today