Animals
Gigantic Stray Pitbull Charges Terrified Cop – Seconds Later, The Pup Reveals His True Motives
Pit bulls sometimes get a bad rap.
They're often considered dangerous even when they haven't done anything wrong. After all, pitbulls are indeed large animals and they have been known to be aggressive.
That's why Officer Travis Frost was on his guard when he responded to a call about a "dangerous" stray pit bull lounging on a resident's front porch.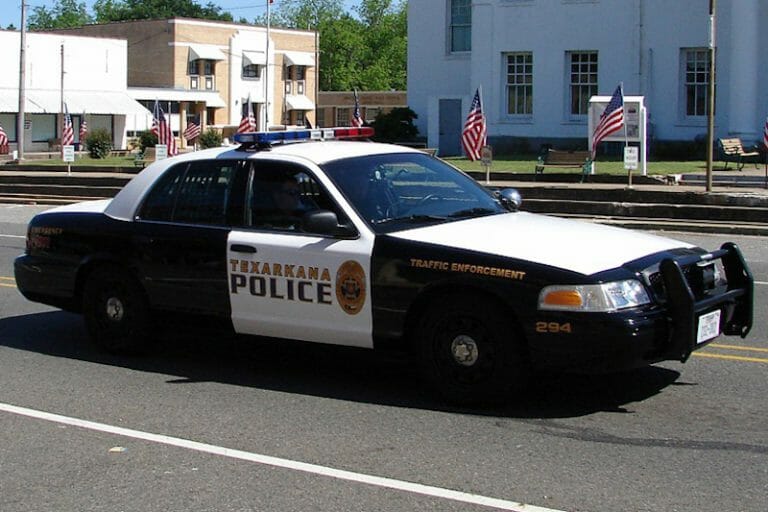 When Frost arrived and saw the gigantic pooch on the porch, he knew he had to be cautious … there was no telling how the dog might react to his presence, especially if he felt threatened.
Frost got out of his car and carefully approached the porch. He wanted to see what would happen when the hulking canine noticed him, so he whistled once…
The dog's ears immediately pricked up but at first, he didn't move. He just watched the approaching officer with a wary eye … then suddenly, Frost got close enough and the pitbull leaped up.
He charged right at Officer Travis at top speed and the stunned policeman was totally frozen. But before he reached for his weapon or turned and ran, he noticed something: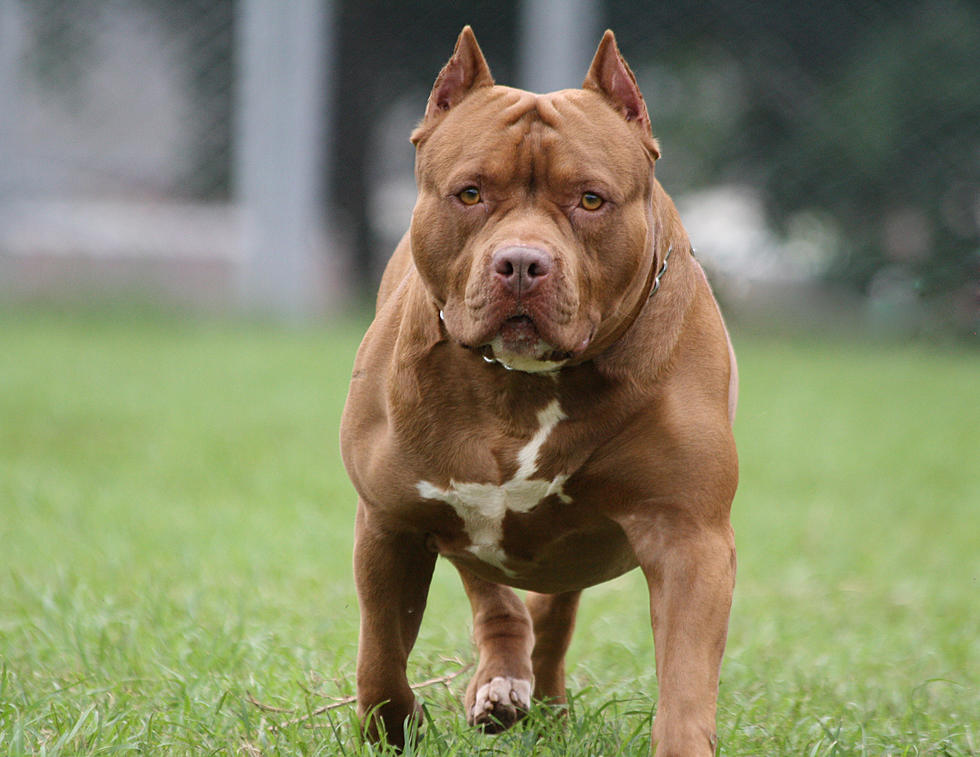 The huge animal rushing directly at him didn't look mean. In fact, his tail was wagging and his tongue was out … he wasn't rushing to hurt the officer, he was rushing up for some cuddles!
Even pit bulls need affection from humans!
But this particular pitty was so friendly that after getting some pets from Officer Frost, he quickly ran up to the patrol car. Frost had left the door open and guess what?
The sociable pit bull hopped inside as if they were going for a ride! Frost reflected on his first experience with the pit bull, who he'd later find out was named Gold: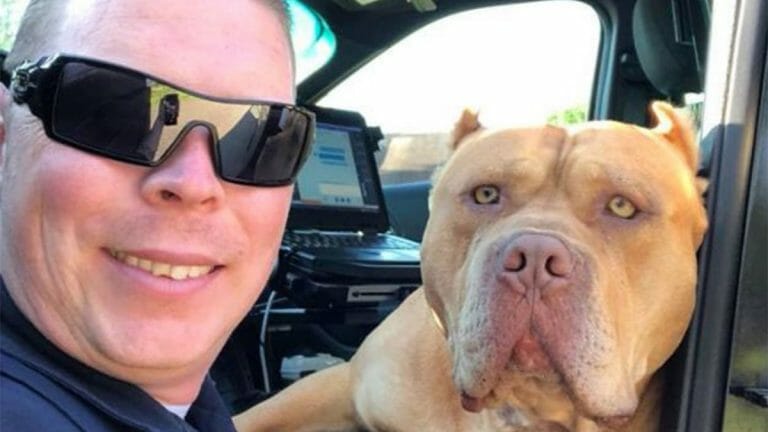 And when local animal control services arrived, they confirmed what Frost already knew: this pup, though absolutely massive, wasn't "dangerous" at all. He was no threat to humans; he loved humans!
Immediately following this event, officer's interaction with the dog quickly went viral; his post about Gold had been liked on Facebook over 100,000 times and had been shared by 50,000 people!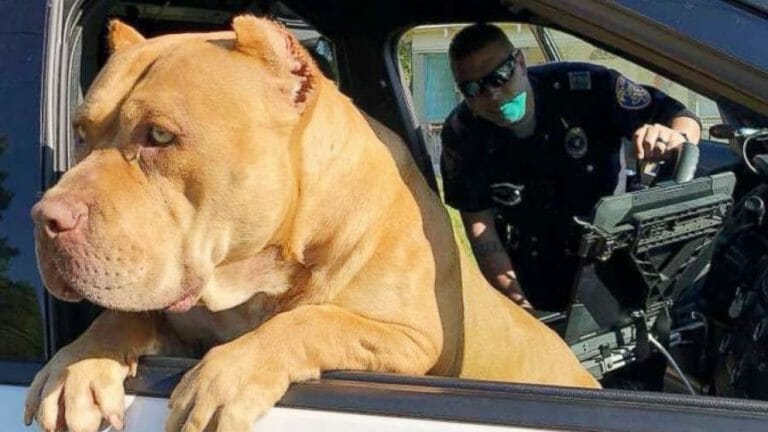 Frost later learned that in truth, the dog in question was only a pit bull in the most general sense of the term; more specifically, Gold was a huge American bulldog.
Thing is, people look at a dog like Gold and make a lot of assumptions. They see a big block-shaped head, assume it's a pit bull, then assume it's dangerous.
This is the kind of thinking dog lovers are trying to eradicate, which is a big reason why Officer Frost's post got so much attention!
He learned such dogs can be huge teddy bears, and everyone else should learn it, too!
Source: Honest to Paws