Awesome
Woman Sees A Father Hand Out 'Something' Before Flight, Then She Sees The Note And Is Brought To Tears
As I get older, really touching stories seem to tug right on my heart-strings.
This is a perfect example!
Stephanie Kahan was on a flight back to San Francisco on Halloween last year when a young father comes down the aisle and hands out — 'something.'
At first she is confused, as you don't typically receive anything from other passengers before a flight.
Then she sees the note attached… Oh My Gosh!!
There is something so special seeing the love between a father and daughter and the things he will do for her.
Check out the note: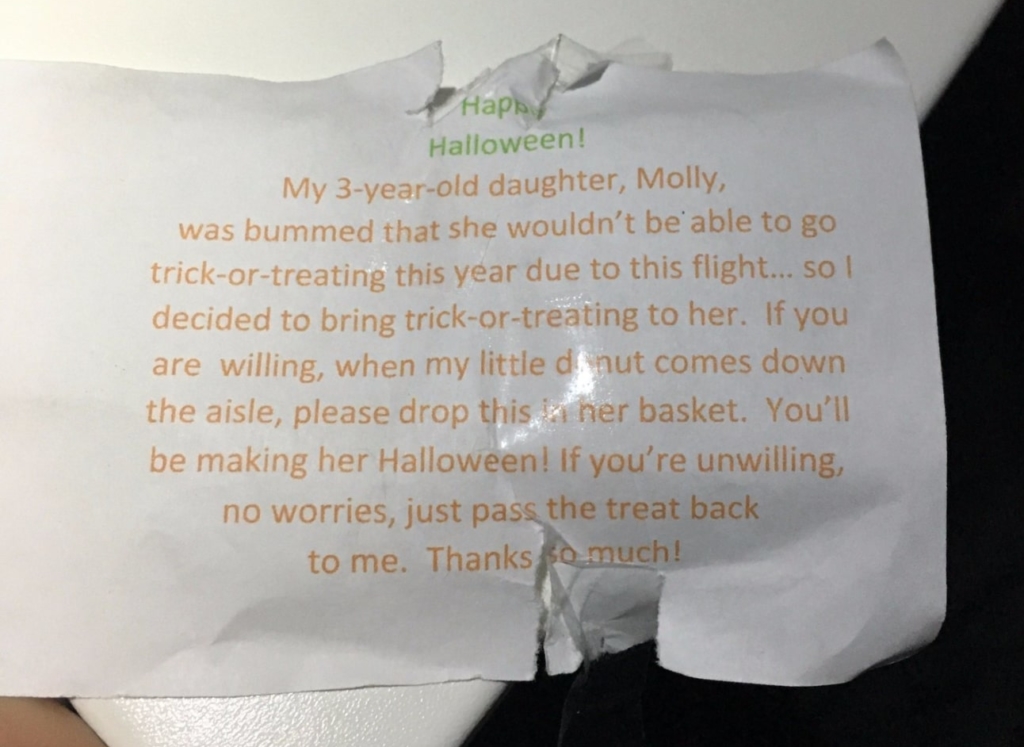 It reads: "My 3-year-old daughter, Molly, was bummed that she wouldn't be able to go trick-or-treating this year due to this flight… so I decided to bring trick-or-treating to her. If you are willing, when my little donut comes down the aisle, please drop this in her basket. You'll be making her Halloween! If you're unwilling, no worries, just pass the treat back to me. Thanks so much!
Is this not the sweetest thing you have ever seen?!
It's hard to see in the picture, but she's also wearing a cute donut outfit. =)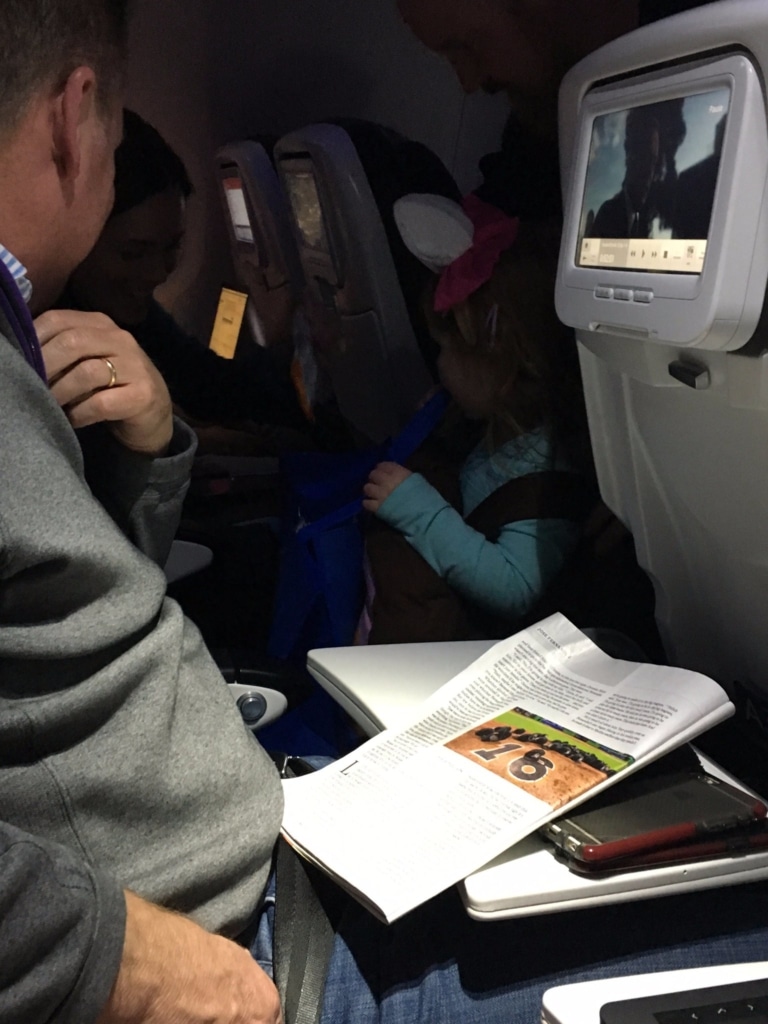 We all need a little sunshine and good feels once in a while.
If this brightened your day, please SHARE and LIKE on Facebook to brighten someone else's day!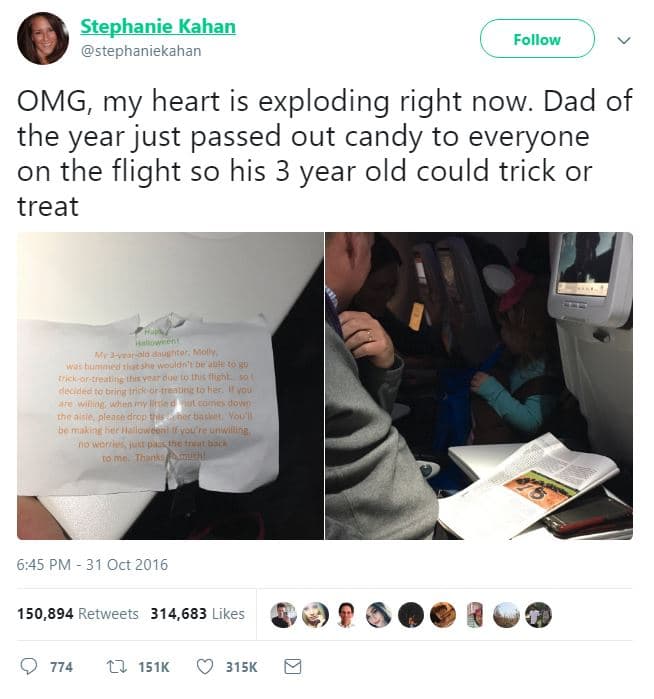 Source: Twitter