Inspiration
Child Gets Special Medical Delivery – Years Later, UPS Driver Gives Him The Surprise Of His Life
Open your door, sign for the package.
That's standard operating procedure. Rarely do you even notice the delivery person, right?
Well, you'd certainly notice five-year-old Carson Kight.
Carson is going down in history as the most adorable deliveryman ever; the boy from Colorado Springs has become an internet sensation after snagging his very own little truck, which he drives down Friendship Lane.
No, we didn't make it up. It's really a little truck and it's really Friendship Lane and Kight really makes deliveries. In fact, he even trains other little kids!
How did it all happen?
It began when Carson was just an infant. He needed special baby formula three times a week, so he got to know the UPS guy pretty well. The deliveryman, Ernest Lagasca, immediately made a new friend.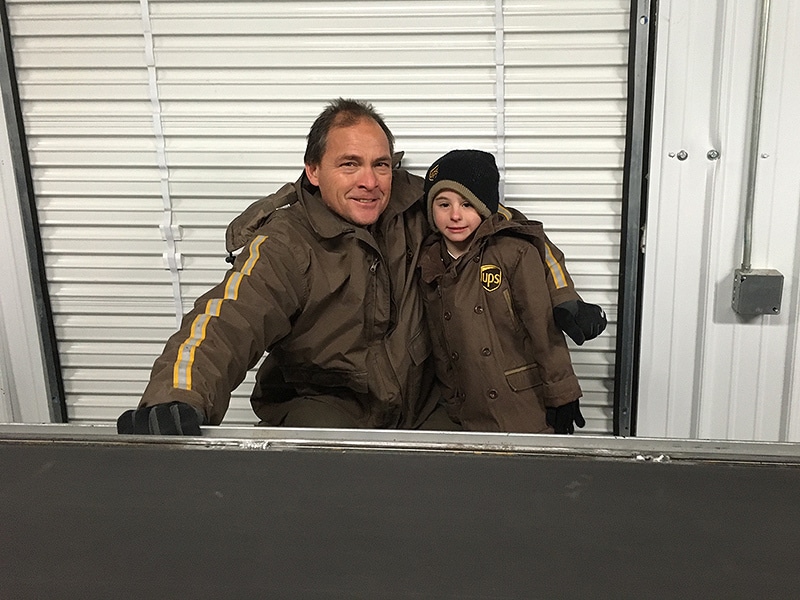 One day Ernie asked Carson if he'd come out and like to see his truck. That was the beginning of a love affair with UPS that Carson's mom, Karen, explained:
"He always would go out and meet Ernie if the weather was good and Ernie would show him the parts of the truck.
So this little relationship between the two of them grew because he was part of our life for so many years."
But it didn't end there.
When the company heard about Ernie and Carson's friendship made on Friendship Lane, they decided they'd give the boy a big head-start on becoming a UPS driver.
As part of their Wishes Delivered campaign, Carson was given a miniature delivery truck and was able to join Ernie in making real deliveries.
Since that time, little Carson has become quite the expert: For example, he can teach others the best way to knock on doors for deliveries (he gives gifts from Ronald McDonald House to families in need).
"He loved driving his truck in there and all the kids loved giving out the presents," Karen says. "It was a great learning experience for him."
And of course, Carson fully intends to become a full-fledged UPS driver when he grows up, "just like Mr. Ernie."
You'd notice THIS deliveryman if he knocked on your door, wouldn't you?
Source: People