Inspiration
She Beats Rare Cancer Twice, Then Makes A Life Decision That Stuns Her Doctors
Montana Brown was a very strong girl.
And she had to be … because she faced and beat cancer not once, but TWICE.
She beat it once as a toddler and then again at age 15 when she was in high school.
Throughout everything, she maintained one dream as she battled a very rare type of cancer called rhabdomyosarcoma, which affects the connective tissue.
That dream involved coming back to the place of her healing, the Children's Healthcare of Atlanta's Cancer Center.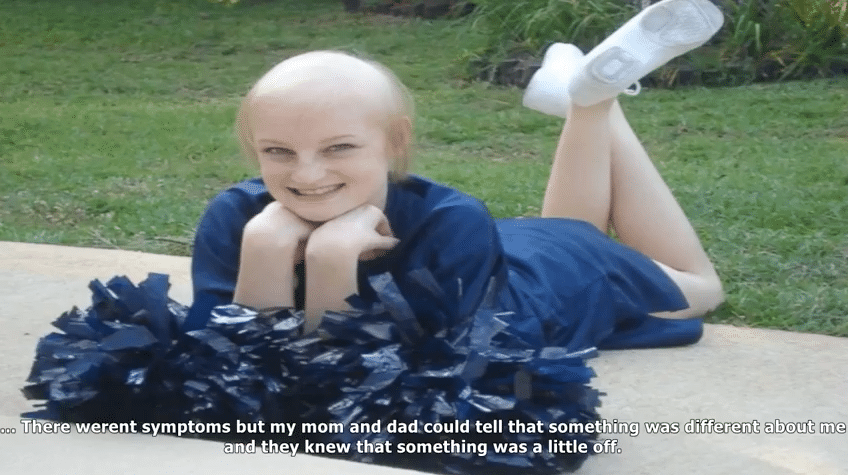 But not to fight another disease that threatened to ravage her body; to help cure diseases that assaulted others.
She decided she would become a nurse and she only wanted to be a nurse at this one institution, the one that meant so much to her.
Amazingly enough, that's exactly what happened.
https://www.youtube.com/watch?v=qdFsT4BG6qg
As Montana told WSB-TV Atlanta:
"The nurses here, as great as they were when I was 2 — from what my mom says — they were extremely loving and caring and compassionate.
And, just the love they showed me and my family in our time of need just really helped me."
I really wanted to be that person where when I said, 'Hey, I totally understand. This is where I was. This is where I am now.'
That me and my patients would form a bond. I'm not walking through the doors as a patient anymore. I am walking through as a staff member."
It's one of the most inspirational stories you will ever hear, especially because it involves a huge victory: Man (or in this case, woman) over a fatal disease!
On top of which, her dreams of helping others are now coming true.
This is exactly the sort of story you should share with everyone, especially those who might be feeling a little down…
Source: WSB-TV Atlanta