Inspiration
Woman Wins Raffle And Donates $180K To Hospital – Then God Delivers Her Reward
When you make a donation of your time or money, you do it for others.
You give food to those who are hungry, you give money to those who are broke, you give help to those who have trouble walking, etc.
But you never expect that one day, you'll be the recipient of your own good deeds.
So, when Beryl Good decided to give back after winning a raffle, she could never have imagined that she'd one day become the beneficiary of her own very big heart. And yet, life has a funny way of coming full circle…
Doug and Beryl Good decided to donate a $180,000 ambulance – called Dobegoo, a combination of the couple's names – and they both figured the act itself would be the end of the story.
But less than three months later, Beryl slipped and fell, cutting open her chin and breaking her radius bone. Of course, she needed to get to a hospital and guess what showed up at her door?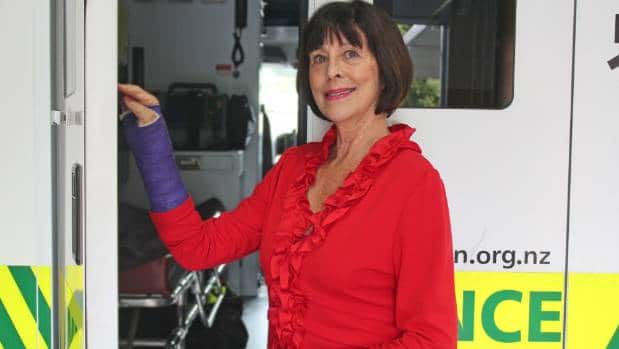 That's right: Dobegoo.
"I was very surprised and excited when I saw Dobegoo turn up to take me to North Shore Hospital," said Beryl.
I was impressed with how the stretcher turned into a chair when we arrived at the hospital and how wonderful the young ladies were treating and driving me."
At the age of 71, it was Beryl's very first ride in an ambulance. Still, she of course knew just how important such conveyances were, which was precisely why she and her husband donated the ambulance to the hospital.
And the medical establishment had already gotten plenty of use out of it when it picked up Beryl:
"When I got picked up I was surprised it had already done 32,000km."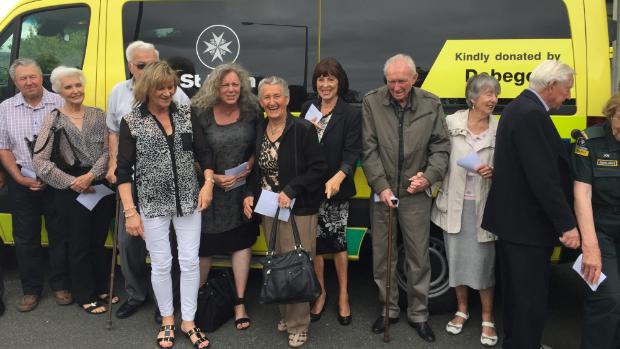 This is one of those stories you just can't invent and are destined to make you smile. You also have to think, "someone up there has a compassionate sense of humor."
Added Beryl:
"I had always hoped I would never need to go in an ambulance, let alone the one we bought.
"Buying the ambulance has been worth a lot more than the cost, the pleasure we have had from people saying how it has helped them has been really rewarding. I met one lady who said she had been in Dobegoo five times."
Well, there you go. It's just a win-win the whole way 'round.
Source: Stuff